April 29, 2021 – Dralxan-17 has today announced the release of a new song titled 'Your Obsession' on 23rd May 2021. In the pop-driven song, he collaborates with Angel Morale & Haylee L.I.Z,. Influenced by artists like Lady Gaga and Kesha, 'Your Obsession' is a pop song for the ones who love pop and dance music.
Created in an apartment complex in Queens, New York, 'Your Obsession' intends to spread love across the globe with music. The track circles around loving a woman and respecting her. Dralxan-17 teaches the world that love can make a woman become a man's obsession but that should not give him the right to mistreat her.
'Your Obsession' conveys a strong message of love and respect which is important for any relationship. It talks about treating your partner with kindness and compassion, and never hurting her. 'Your Obsession' is perfect for lounges and clubs, where this foot-tapping number is sure to set the floor on fire.
"I have always believed in "Dance and you will forget all of your problems". This dance number is dedicated to all the women who are being mistreated by their partners and are basically used as a pleasure toy. I hope 'Your Obsession' helps them remain strong and reminds them how special they are", as quoted by Dralxan-17.
Dralxan-17 is based in Queens, New York, and is a music producer who has composed music covering a wide variety of genres, from Electronic Music to Heavy Metal. As a music producer, his favorite is Electronic music, and he also loves to mesh different genres. Professionally, he has been part of several projects and has mixed and mastered musical content. Apart from music, Dralxan-17 has directed an upcoming movie which will be released soon.
Dralxan-17's "Your Obsession" is expected to rank highly in charts once released. The perfect blend of pop culture and rhythm is expected to keep the song in soundwaves and social media trends for a long time. 23rd May, 2021 is the day. Dralxan-17 calls for all to keep an eye out.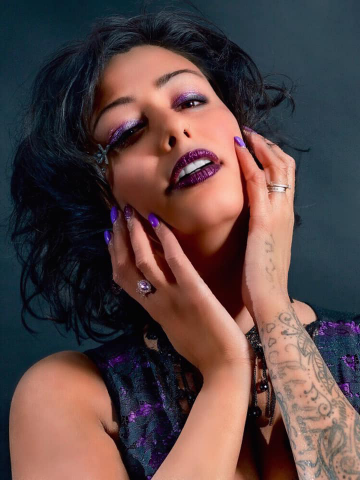 Keep up with the artists via social media:
Dralxan-17's Facebook: https://www.facebook.com/dralxan17
Haylee L.I.Z's Instagram: https://www.instagram.com/diego_leon1990/
Angel Morale's Instagram: https://www.instagram.com/angelmoralemusic/
https://www.alienamprecord.com/
https://www.facebook.com/alienamprecordings
Media Contact
Company Name: Alien Amp Records
Contact Person: Diego Calle Lindao
Email: Send Email
City: Queens
State: New York
Country: United States
Website: https://www.alienamprecord.com/