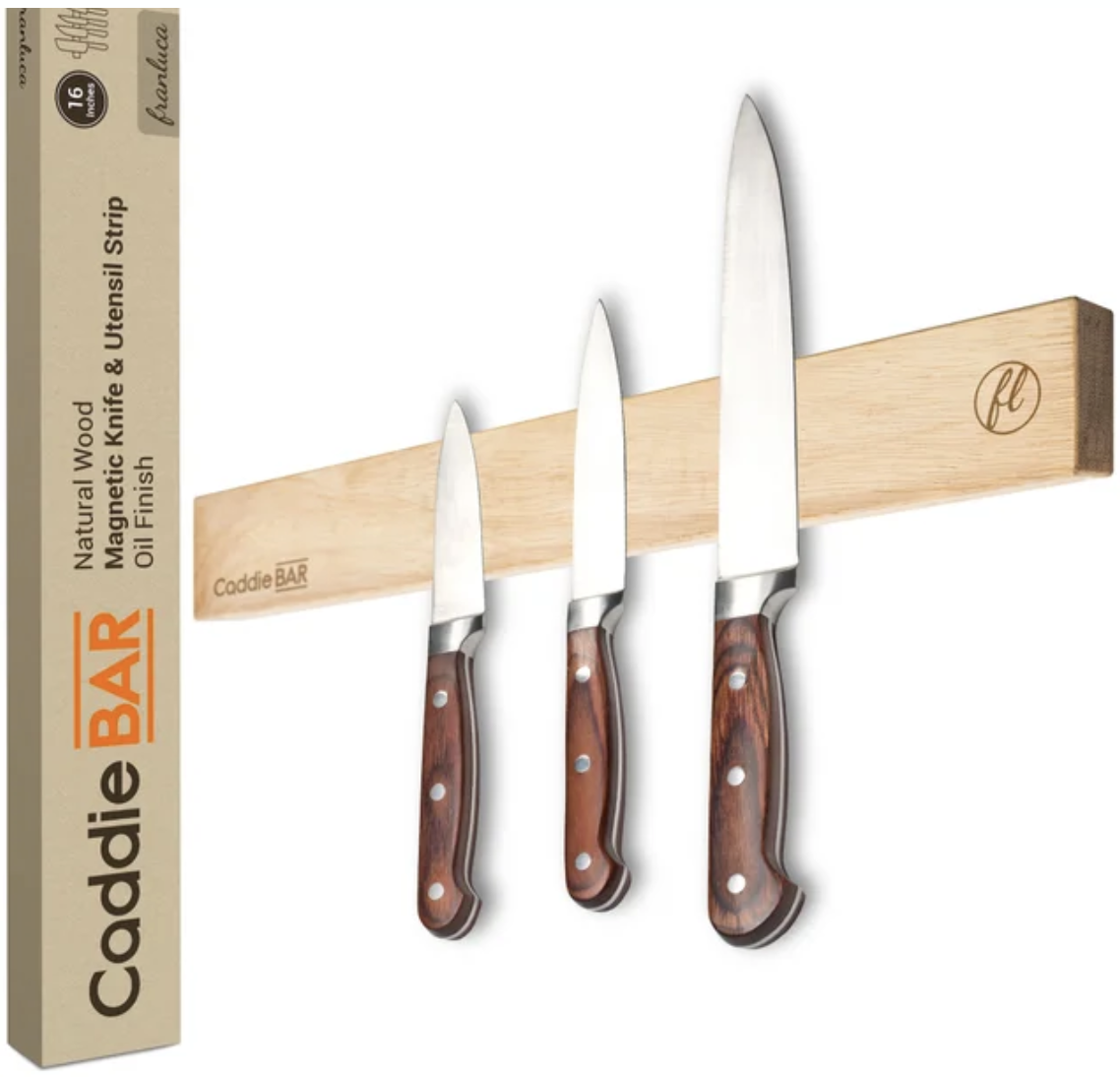 Innovative home and lifestyle brand, Franluca, launches CaddieBAR, a unique magnetic knife bar made from natural eco-friendly rubberwood with a simple natural (mineral) oil finish
Franluca is staying true to its goal of delivering the best possible cooking experience to millions of people across the globe with the introduction of CaddieBar. The carefully crafted product offers a unique blend of functionality and versatility, without requiring users to break the bank, offering features that ensure the safety of every category of users.
The knife remains one of the most important appliances in the kitchen. Consequently, it is imperative to take good care of it while ensuring it is easily accessible to users. Over the years, several tools have been manufactured to ensure easy storage and accessibility of knives, especially in the kitchen. Unfortunately, many of the available products do not effectively address the concerns of users in terms of durability and ease of use. However, the team at Franluca is looking to change this narrative with the introduction of CaddieBar.
CaddieBar is designed to stand out from other products in terms of quality, style, and functionality. The easy-to-maintain product serves as a magnetic knife rack, with its revolutionary Backplate Attachment helping to solve the problem of stability, strength, and design. The product also comes with 2 extra-strong Ferrite Magnets, popularly known as ceramic magnets, securing knives to the bar like epoxy glue.
Other outstanding features of CaddieBar are the superior natural oil finish, delivering amazing craftsmanship that helps accentuate the beauty of the kitchen, a larger magnetic area compared to other products on the market, and an amazing packaging in a sturdy and elegant kraft cardboard box made of two halves.
CaddieBar is suitable for all categories of kitchen users, especially wood lovers and culinary enthusiasts seeking a quality alternative to overpriced American-made products. The magnetic strip for kitchen knives is currently available in a rubberwood, light color version for more sophisticated, design-oriented types of customers. There are plans to add a darker (acacia) variation that would probably fit better in a rustic environment.
For more information about CaddieBar and other fantastic products from Franluca LLC, please visit – https://www.franluca.com/. Franluca LLC can also be found across social media, including Facebook, Instagram, and YouTube.
Media Contact
Company Name: Franluca LLC
Contact Person: Customer Care
Email: Send Email
City: Lewes
State: DE 19958
Country: United States
Website: https://www.franluca.com/