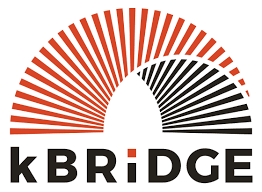 Engineering Intent has decades of experience designing and implementing engineer-to-order, and configuration/design automation applications. Walk-in coolers can be automated with Knowledge Bridge (aka kBridge).
Walk-in coolers are most often customized, panelized assemblies that must be tailored to each installation. Each installation has to meet differing geometric, performance and environmental conditions. Knowledge Bridge helps cooler manufacturers reduce sales engineering time and effort. And kBridge goes even further to automate the output of fabrication and assembly data once a job is won.
Other industries that frequently use Engineer Price Quote include:
Commercial furniture, commercial vehicles, curtain wall & building facades, duct systems, elevator & elevator components, home building, HVAC systems, high pressure seals, hydraulic pumps & motors, logistics automation, oil & gas equipment, paint finishing systems, plastic injection molding equipment, playground equipment, power generation & power distribution, custom cranes, precast concrete, refrigeration systems, refrigerated grocery merchandising, transformers, switchgears, turbines, warehouse rack systems, windows and doors.
About Engineering Intent and its ETO Automation Solution, kBridge:
Engineering Intent is the world's leading provider of enterprise engineering automation tools that help engineer-to-order (ETO) manufacturers with complex product configuration solutions. The company's motto is "Automate the To Order in Engineer To Order." Founded by Scott Heide, the company's flagship solution is Knowledge Bridge (kBridge) cloud-based software as a service. kBridge uniquely captures engineering, configuration, geometry, user interface, and business rules. It is designed to enable visual configuration, handle EPQ (engineer-price-quote) needs, and deliver engineering automation. Organizations using kBridge consistently experience increased win rates, increased product and sales scalability, faster time to quote, improved quality, and lower costs compared to companies which rely on manual methods. Heide shared, "The technology is proving to be increasingly attractive to a broad range of ETO manufacturers from massive multinationals to small and mid-size enterprises."
Connect on LinkedIn.
Media Contact
Company Name: Engineering Intent Corporation
Contact Person: Dave Gayman
Email: Send Email
Phone: (508) 820-1179
Address:8 Cherry St.
City: Framingham
State: MA
Country: United States
Website: www.EngineeringIntent.com