Krazzie Daizy now adds a new sensational number to her musical creations. Her song 716, ft. Saint Jargo is a new hit on the charts and surprises the fans with the unbelievable composition and lyrics.
Krazzie Daizy began her life's journey with another name that was Kendra Channel Calhoun, on May 16, 1989, in Buffalo, NY. The now 31-year-old artist's life was quite unusual as the only grandchild of a reputed father and First Lady Williams.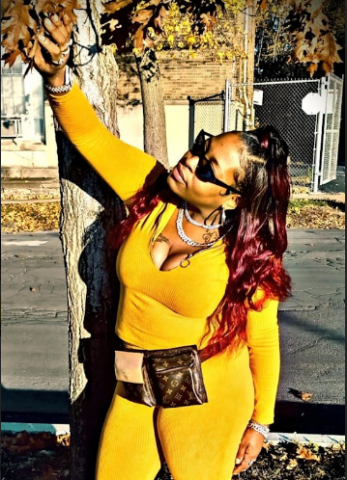 As she grew up, the influence of the church was quite evident in her life. The time spent in church ignited the passion for music in Kendra. She then initiated her career in the music industry with a new and impactful name Krazzie Daizy.
Although years of singing and preaching and following her grandfather footsteps, she realized there is more to her passion. Krazzie Daizy explored many other genres of music and found the right inspiration in rap music.
People did not recognize her talent initially as every creative person needs time to make the mark. Krazzie Daizy never backed down and kept striving for a prominent place in the rap competition. Eventually, things started to look up as, towards the end of 2019, she encountered a talent acknowledging producer that everyone knows as Saint Jargo. He was the one who helped her polish the art and reaches the right audience.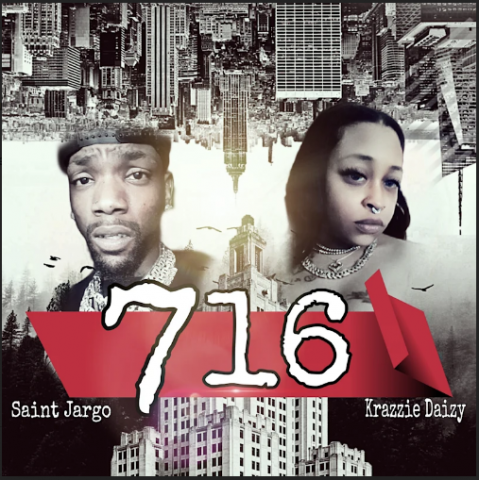 They have launched several music wonders together. However, the recent venture was her New Rap Single 716 with an irresistible input by Saint Jargo. The song was officially released on 3rd April 2021 and had an immensely catchy tune.
The real treat for ears is the mesmerizing and soul-touching lyrics as well as a display of solid vocal skills — Krazzie Daizy's 716, ft. Saint Jargo is now available on iTunes, and people are surprised to hear such quality rap.
Grazie https://www.instagram.com/krazziedaizy/ Daizy is an artist who understands the strength of music in the community. She always considers her art as a way to reach out to people. She aims to bring innovation and flexibility to contemporary Rap music.
Click on the link to enjoy the music https://open.spotify.com/playlist/6GTtnBhzXloqaCyC077fgx?nd=1.
Media Contact
Company Name: Krazzie Daizy
Contact Person: Media Relations
Email: Send Email
Country: United States
Website: https://open.spotify.com/playlist/6GTtnBhzXloqaCyC077fgx?nd=1