The New Moissanite Diamond Collection by Gem Lux
Atlanta, GA – The jewelry company, Gem Lux, has just announced the launch of their latest moissanite diamond collection. It features uniquely designed necklaces, rings, and earrings with moissanite diamonds as the focal point rather than traditionally mined diamonds. The widespread demand for man-made diamond substitutes is disrupting the diamond industry and Gem Lux makes their contribution.
The launch of this collection is monumental as more jewelry consumers are opting for more economical substitutes for precious stones. Moissanite diamonds have the same durability, brilliance, and luster as a natural diamond without the exorbitant price tag, thus making it the perfect replacement for a traditional diamond. "We pride ourselves in offering budget-friendly alternatives to more expensive jewelry", states Gem Lux founder, D'lana, "and moissanite diamonds give our customers a more affordable replacement for natural diamonds without sacrificing the appearance and quality of our jewelry pieces."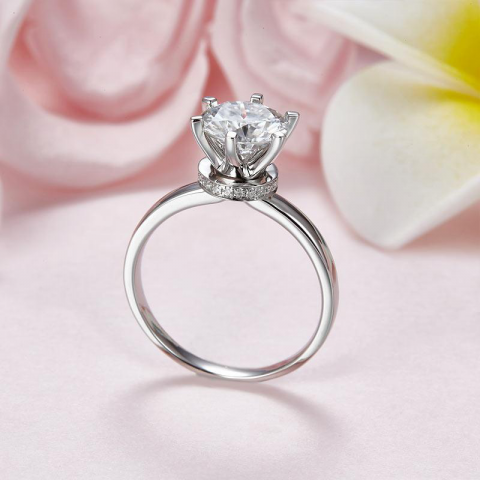 Though Gem Lux already has a selection of lab-created simulated diamonds, the addition of moissanite diamonds gives buyers a mid-tier option. The quality of moissanite diamonds is superior compared to the standard lab-created diamonds, but they are not costly as authentic diamonds. Buyers of moissanite enjoy the benefits of having a stone with the same color, beauty, fire, and rarity as a diamond without paying a premium price to have it. It's the most reasonable option for those who have champagne taste on a beer budget. You can learn more about what makes moissanite diamonds so unique on the Gem Lux blog.
About Gem Lux Jewelry
The Gem Lux brand was established in 2017 by D'lana, who has always had a fascination with enhancing attire with elegant jewelry pieces. It was created with the feminine, graceful, classy woman in mind. Every piece is made with precious metal to ensure premium, long-lasting quality. With dainty pearls, lavish 14 and 18 karat gold, radiant natural diamonds and equally stunning diamond alternatives, Gem Lux jewelry is the epitome of the modern-day, sophisticated woman.
For more information about Gem Lux jewelry, visit mygemlux.com or contact Gem Lux with any questions you may have on the "Contact Us" page.
Media Contact
Company Name: Gem Lux
Contact Person: D'lana Ford-Williams
Email: Send Email
State: Georgia
Country: United States
Website: https://mygemlux.com/