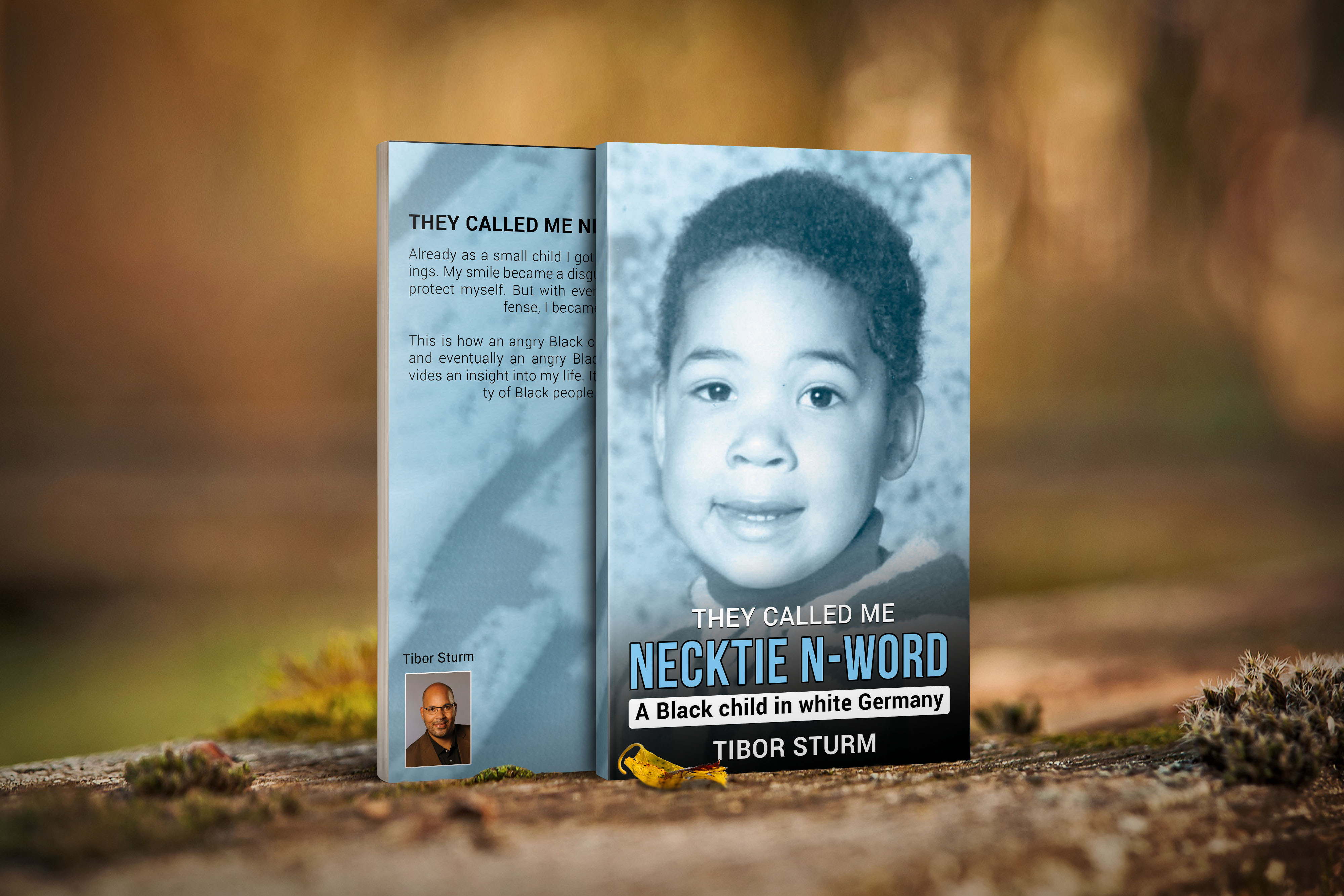 German writer and author, Tibor Sturm has launched his new book titled "They called me Necktie N-Word: A Black child in white Germany," to highlight the harrowing experience Black people face in a white-dominated environment.
The book, translated by Indie translator, Stephan Waba offers its readers a chance at better understanding racism and getting as close as possible to being Black in a white man's world. This is the personal story of a young Black boy growing up in a white town in Germany. Including two stories of his Mentor Harry Belafonte.
Speaking about the book, Tibor Sturm, said: "For Black people, the world is often harsh. They experience discrimination, physical and psychological violence, and repeated racism under all circumstances. Encountering and understanding this is not easy for white people living in a white majority society. They Called Me Necktie N-Word is the heart-wrenching story of a young, Black child's struggle growing up in Germany. It offers a jarring glimpse of reality, one that is all too common in the pain-riddled world of Black children."
Continuing, Tibor said: "If you think you know what a Black child goes through growing up in a white world, then you need to read this book because you don't know the half of it. The harrowing account of this Black, German author sheds stark light on the injustices set in place by a predominantly white system. They Called Me Necktie N-Word will make you grit your teeth as you dive into the truth, a cruel and unjust world that no human being deserves to witness, let alone live in. Black lives matter, even if the world hasn't figured that out yet."
About the Author
Tibor Sturm learned to hide his anger behind a smile from a young age. Growing up Black in Germany in the '70s, '80s, and '90s was not an easy experience, and he bottled up all his rage because even a single sharp remark could result in overly harsh penalties. All that anger finally found an outlet in his memoir; his story that he hopes will open the eyes of the world to the truth behind racism—it's everywhere.
Tibor is a Globetrotter from Germany with his wife their children. He hopes his children will grow up in a better world and that the Black Lives Matter movement will open a line of communication and eventually change for every Black person. In his downtime, he enjoys fishing and being an incredible dad. He hopes to spark change and inspire others to speak up about their experiences because one voice can be lost in a crowd, but many voices can be deafening and impossible to ignore. So speak up and be heard!
Media Contact
Contact Person: Tibor Sturm
Email: Send Email
Phone: +35677051145
Country: Malta
Website: https://www.amazon.com/dp/B092RJXXRF