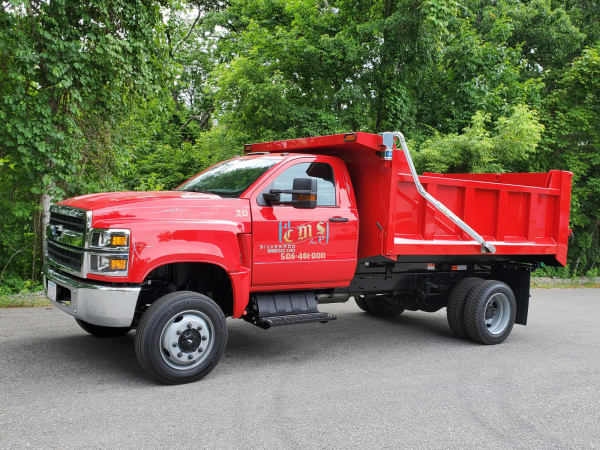 May 7, 2021 – Cramaro Tarps is happy to announce that the company is today recognized as one of North America's most trusted tarpaulin servicing companies. They offer some of the best dump truck tarps, flatbed tarps, truck tarps and trailer tarps systems, and tarp equipment in the heavy transportation and trucking industry. The Cramaro Tarps' team continues to include innovation and creativity in their products.
"We pride ourselves on your customer service and our ability to make a custom tarp system for any truck or trailer you have or any type of load you are hauling. Our friendly sales staff can get you the tarp you need when you need it. Our tarps are among the most durable tarps in the industry so that you have worry-free usage for everyday heavy hauling use", says a spokesperson for Cramaro Tarps.
Cramaro Tarps has expanded its services to six locations throughout North America: Delaware, Florida, Massachusetts, Nevada, Ohio, and Ontario, Canada. However, Cramaro Tarps tarpaulin systems can be found on fleets in other regions too, like in South America, Europe, Asia, Africa, and Australia. The company can service tarps of their brand and competitors too.
Today, the company is one of the largest producers of tarpaulin systems in the trucking industry. Cramaro Tarps has 40 years of experience to their credit, during which it has created advanced and durable tarpaulin systems that ensure safety and reliability. The company sells its merchandise through a global supply and dealer network. Among its best-selling products are truck tarp systems, heavy-duty tarps, flatbed tarps, Flip N Go Econo, and flip tarp systems.
"The Cramaro truck & trailer flatbed tarp systems are among the best flatbed tarp offerings in the trucking and hauling industry. Our options between the Panel Tarp All, Tarp All, and Curtain Sider cover all your truck & trailer flatbed tarp system needs. Our heavy-duty components ensure you will have years of reliable use, and the design ensures you will be able to handle your haul with ease", says a spokesperson for Cramaro Tarps.
Nello Cramaro founded Cramaro Tarps in 1975. They soon became the originators of the automated tarpaulin system. Nello knew how important safety was for heavy transportation. His invention of the tarpaulin safety covering was thus revolutionary and paved the way for the further evolution of the industry.
For more information, please visit: https://www.cramarotarps.com/
Media Contact
Company Name: Cramaro Tarps
Contact Person: Patti Dunn
Email: Send Email
Address:600 North Drive
City: Melbourne
State: FL 32934
Country: United States
Website: https://www.cramarotarps.com/