The 2021 Cloud ACG Industry Trade Fair, which took place from April 28 to May 5, has generated more remarkable social and economic benefits than last year, local media outlets reported on May 7.
The eight-day event, which is a prelude to the 17th China International Cartoon and Animation Festival held in the latter half of the year, was attended by 5,981 industrial insiders from 46 countries and regions.
Around 80 projects receiving a total of 2 billion yuan ($309.6 million) in investment were agreed upon and over 100 million yuan in additional agreements yuan were inked at the event.
An exhibition displaying cartoons and animations celebrating the 100th anniversary of the Founding of The Communist Party of China were actively participated in by contributors from Beijing, Guangdong, Zhejiang(especially Hangzhou), Sichuan, Shandong, and Xinjiang.
An animated series promoting the spirit and efforts of Xiajiang villagers in carrying out rural vitalization, which was produced by a Hangzhou-based animation company and is a key project of the National Radio and Television Administration, was widely praised after being uploaded on Bilibili, a video-sharing site popular among China's Generation Z.
The event also went viral on the internet, with nine interactive livestreams attracting around 14.14 million netizens and garnering a total of 27.97 million views.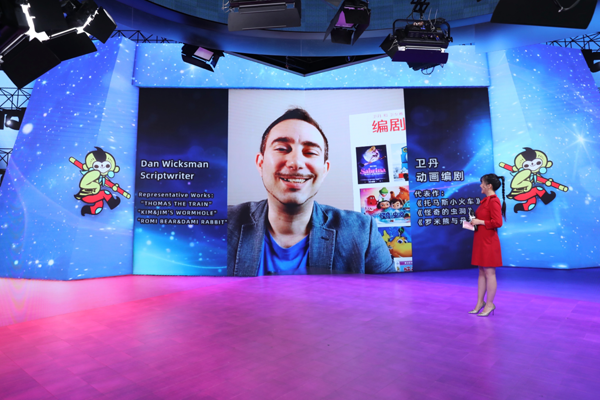 Dan Wicksman, screenwriter for the world-famous animated series Thomas and Friends, attends the event online. [Photo/cicaf.com]
Media Contact
Company Name: The Information Office of Hangzhou Municipal Government
Contact Person: Cai Jingwen
Email: Send Email
Phone: 0510-68559077
Country: China
Website: http://www.ehangzhou.gov.cn/