Passionate Pakistani-American entrepreneur, Ahmer Ibrahim, challenges the status quo across different ramifications as a business executive and family man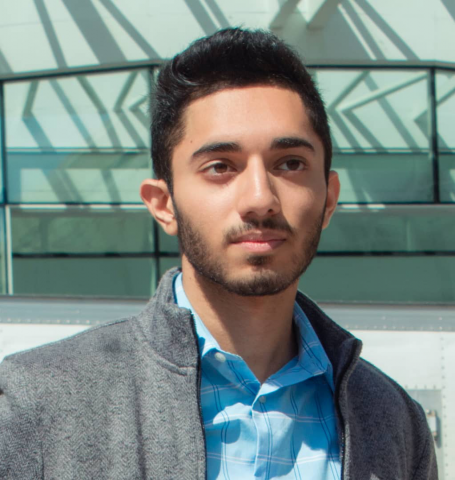 Described as the Bruce Wayne of the business world, Ahmer Ibrahim is not the average teenager as the 18-year-old has shown his versatility as an entrepreneur, US marine, and Harvard Business Student. The founder of Remha Media, a leading provider of digital marketing solutions, has been able to combine all these functions and responsibilities without sacrificing his role as a family man, a private one at that.
Known as the Digital Aficionado, Ahmer has been able to show the world that impossible is nothing, a statement made popular by a leading sports brand. His journey into the world of entrepreneurship started at the tender age of 16, after discovering there are several ways of self-development besides the conventional bureaucracy. Consequently, he became an ardent reader, consuming several books and learning from experts across different industries in the process of building himself. Over the years, he has been able to hone his skills as an entrepreneur, especially in the online marketing industry, with a mastery of the art of sales, marketing, and online advertising.
Ahmer Ibrahim's popularity and acceptance have grown in leaps and bounds due to the feat achieved with Remha Media. The forward-thinking entrepreneur was able to leverage his experience in the eCommerce space to identify the huge sales problem faced by online brands and ultimately create solutions to such challenges.
Remha Media has built a reputation in just over two years for helping clients skyrocket their brands and reach new feats using paid advertising. The team at Remha Media led by Ahmer, has helped clients to generate 4-times minimum ad spend returns within the first 90 days, a feat that has earned him the title of "the Digital Aficionado."
Ahmer sees Remha Media as a way of giving back to brands who have struggled with building a formidable online presence after having a first-hand experience of similar issues.
In addition to running Remha Media and helping brands grow their digital presence, Ahmer Ibrahim is also a luxury cologne connoisseur, martial artist, and globetrotter.
For more information about Remha Media and the range of solutions offered by the agency, please visit - https://www.remha-media.com/ and LinkedIn.
Media Contact
Company Name: Remha Media
Contact Person: Ahmer Ibrahim
Email: Send Email
Phone: (888) 743-8095
Country: United States
Website: remha-media.com