Europe's first-ever Invisalign Accessories shop, Smilemate, launched last month in Denmark. Smilemate is a startup venture by Camilla Andersen, that delivers aligner accessories straight to its customers' doorstep.
Smilemate gives European residents access to Invisalign accessories like an aligner removal tool (orthokey), aligner tray seaters (chewies), and a tongue scraper at affordable prices.
During the lockdown, more people have started their at-home teeth straightening and Invisalign recently treated their 10 millionth patient. However, there has not been an affordable way for European Invisalign users to buy Invisalign accessories. Smilemate is a gamechanger in the aligner accessories market in Europe as, before this, Europeans had to order their Invisalign accessories from the US, which used to cost them a much higher amount and long shipping time.
'Our mission is to help clear aligner users have the best and most seamless experience during their journey to a new smile, whilst ensuring high-quality products at a favorable price and with fast reliable shipping within Europe and UK', says the official website of Smilemate.
Camilla Andersen, the owner of Smilemate, is currently using Invisalign herself to straighten her teeth, and she describes her journey to starting the business as: "I have had teeth straightening with Invisalign as well and had to buy my Invisalign accessories from the USA, which was costly and took a long time to arrive. So I decided that I wanted to help out other clear aligner users and started Smilemate from my small apartment in Denmark."
She added, "I single-handedly run the business myself, and all orders are packaged and shipped by me. I hope to expand the business in the future to include even more Invisalign accessories, such as cleaning tablets, Movemints, whitening products, and more."
Smilemate has shipped out their first orders of invisalign accessories to several European countries and hopes the steady stream of orders keep coming in the future, as more people start their at-home teeth straightening journey.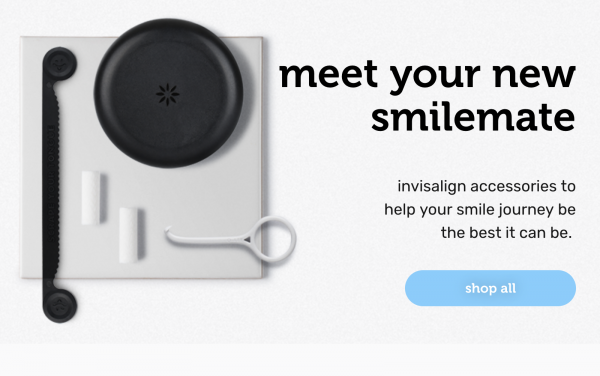 For more info on Smilemate, visit the website:
Invisalign Accessories Shop | Europe & UK | smilemate.
Media Contact
Company Name: Smilemate
Contact Person: Camilla Andersen
Email: Send Email
Country: Denmark
Website: https://smilemate.co/