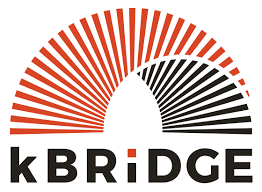 Scott Heide, Founder and CEO of Engineering Intent recently discussed the effects of manufacturers customizing products for customers leading to manufacturers drowning in a sea of increasingly complex bills of materials (BOM). The feature article in Quality Digest can be read here.
According to Heide, "The custom world is always dynamic and ever-changing. Common tools that work well for standard design, engineering, and manufacturing resist adaptation into solutions for customization. An early symptom of looming problems is the need for huge repositories of parts masters or BOMs to be maintained.
The drive to somehow repurpose standard practices into a custom infrastructure has led to the well-known "150% BOM," also known as "master BOM," "variant structure," and "configurable BOM."
Such BOMs strive to contain everything—every possible product variant. A configurable BOM has many permutations loaded into one product structure. When left unconfigured, the BOM contains more parts and subassemblies than needed—far more than 100 percent. Configurable BOMs try to store optional components or modular subassemblies as static entities, which then need to be pared down—configured—to contain only the parts needed for that particular variant (thus creating a usable 100-percent BOM from the all-encompassing 150-percent BOM).
About Engineering Intent and its ETO Automation Solution, kBridge:
Engineering Intent is the world's leading provider of enterprise engineering automation tools that help engineer-to-order (ETO) manufacturers with complex product configuration solutions. The company's motto is "Automate the To Order in Engineer To Order." Founded by Scott Heide, the company's flagship solution is Knowledge Bridge (kBridge) cloud-based software as a service. kBridge uniquely captures engineering, configuration, geometry, user interface, and business rules. It is designed to enable visual configuration, handle EPQ (engineer-price-quote) needs, and deliver engineering automation. Organizations using kBridge consistently experience increased win rates, increased product and sales scalability, faster time to quote, improved quality, and lower costs compared to companies which rely on manual methods. Heide shared, "The technology is proving to be increasingly attractive to a broad range of ETO manufacturers from massive multinationals to small and mid-size enterprises."
Connect on LinkedIn.
Media Contact
Company Name: Engineering Intent Corporation
Contact Person: Dave Gayman
Email: Send Email
Phone: (508) 820-1179
Address:8 Cherry St.
City: Framingham
State: MA
Country: United States
Website: www.EngineeringIntent.com