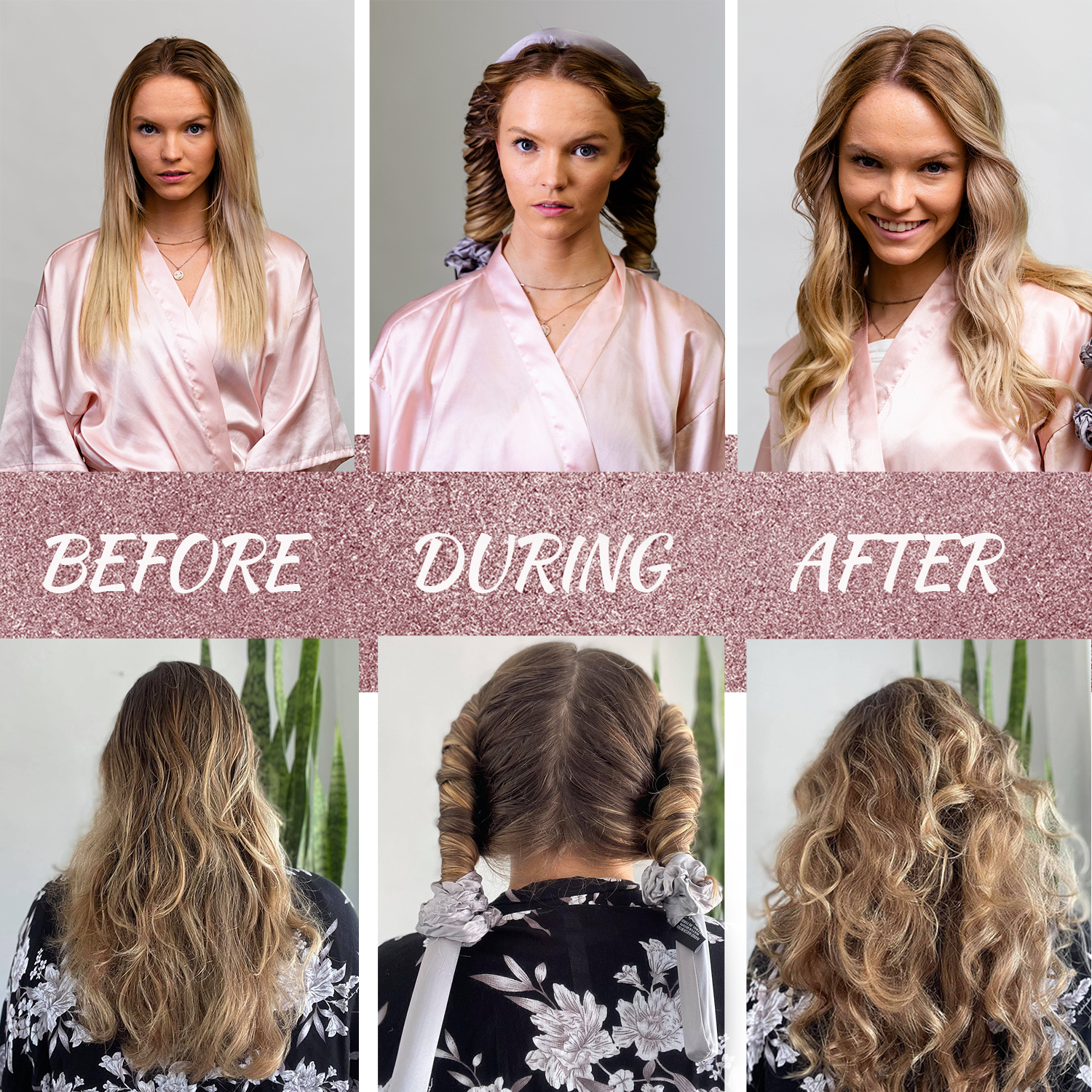 Klara Faire is pleased to launch the 100% authentic Silk Ribbon Curler and Scrunchies Set for beautiful curls. Be it beach waves or princess ringlets, one can get impeccable curls overnight with this set.
The hair curler set works its magic overnight so that one wakes up with the curls of their dreams. Klara Faire's no-heat hair curler set comes with a silk ribbon curler, a heatless hair clip and two silk scrunchies. This Mulberry silk curl former set gives professional-looking curls.
Many people do not experiment with their hair because of the probable long-term damage. Klara Faire's 100% Silk Ribbon Curler and Scrunchies Set is perfect for those hair fanatics. This curler set ensures there's no risk of heat-damage. It also features Grade A6 Mulberry Silk which combats hair breakage, split ends and the myriad hair problems that happen due to traditional, lower-grade fabric hair ties and silk scrunchies. Moreover, the hair curler set also nourishes dry hair. This is because the Mulberry Silk in it locks in moisture and boosts the hair's natural shine. The result is perfect curls with a mirror-shine effect.
"Our silk ribbon curler set is designed to be healthy for your hair. Not only will it transform your life by restoring your hair from past heat damage, but it will also boost your confidence by ensuring every day is a good hair day. When you use our Mulberry silk heatless curl ribbon, you'll have every woman asking you for your flawless hair secret" said a spokesperson from Klara Faire about their new and innovative silk heatless hair curler which is going to be live on Amazon and Klara Faire's website from Monday.
This 100% Silk Ribbon Curler and Scrunchies Set is perfect to get chic and stylish curls without having to pay hefty fees at a hair salon. This also saves time as the hair is getting styled in sleep which means no waiting. Whether one is getting ready for a night of dancing or a corporate event, Klara Faire's silk hair curler guarantees beautiful curls.
For more information, please visit: www.klarafairebeauty.com or Amazon.com
Media Contact
Company Name: Klara Faire, USA
Contact Person: Sharon Asibor
Email: Send Email
Country: United States
Website: http://www.klarafairebeauty.com