Miropure continues to redefine beauty standards, seeking out innovative ways to deliver the ultimate experience to consumers. With an unrivaled dedication to technology, innovation, and craft, Miropure always strives to redefine the industry. This passion for reinvention paved the way for the brand's evolution and the newly reimagined Hair Straightener Brush and Hair Dryer Brush.
Recognizing that the beauty industry is an ever-changing one, Miropure's mission delivers personal advantage by continually elevating the beauty experience. Well-styled hair plays a vital role in one's overall look, but a rainy day or single gust of wind can quickly turn it into an obvious mess. With the user's convenience in mind, Miropure designed and developed hair products so that users need not worry about trying to carve out a couple of hours in the middle of their busy day to get their hair styled for your night out.
There are few products on the market that gained cult-favorite status quicker than Miropure's products. For those who don't own these miracle tools, now's the time to see what all the fuss is about, as they are currently back in stock. From teeth whitening to manicures, luxurious hairstyling, to delicate skincare, Miropure has made it possible to do it all on one's time. Miropure's hair products are the best in the market right now, and they include:
Miropure Hair Straightener Brush: The Miropure Hair Straightener Brush is a top seller in its category. This excellent electric brush is good at smoothing flyaways, enhancing shine, and lessening frizz along with straightening locks. Also, this tool boasts an incredible 16 different heat settings, which range between 300℉ and 450℉. So, whether the locks are thin or thick, users will be able to choose the perfect temperature for their tresses. For anyone in a hurry to get to work or are late for a date, the MiroPure Hair Straightener Brush can help them get out the door quicker.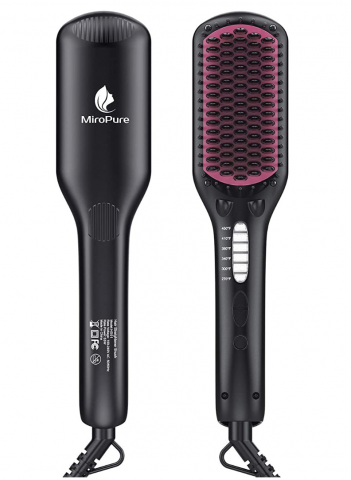 Miropure Hair Dryer Brush: For people who have been missing regular sessions with their hairdresser recently, Miropure Hair Dryer Brush has got them covered. This Hair Dryer Brush will help users achieve a salon-quality blowout at home.
Miropure Hair Dryer Brush dries, slicks, and volumizes users' hair in a single, simple step. Its unique oval design gives its hair body through to the ends, and the combination of pin and tufted bristles detangles their locks and makes them shine. Unlike conventional hair dryers, users can safely use this heated brush close to their scalp to lift their roots.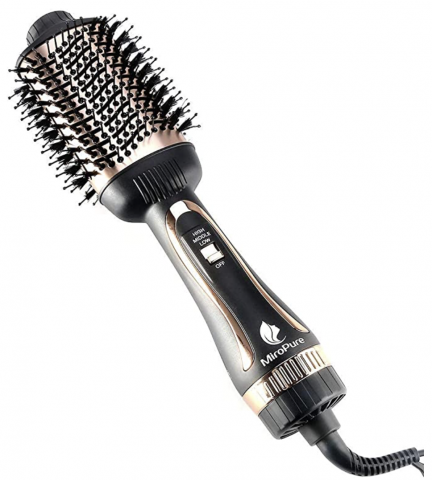 "In the past few years, Miropure has provided customers with top-quality products so they can be their own' pro' at home," said the CEO of Miropure. "Whether it's while you're kicking back on the couch watching a movie or an afternoon spa day you've put together for your friends in your living room, Miropure is the luxury salon experience you can enjoy from the comforts of home," he added.
Those interested in versatile gadgets for all hair types can visit Miropure's Amazon page to learn more or order directly on their website and learn more about their professional hair and beauty products.
Media Contact
Company Name: Miropure
Contact Person: Media Relations
Email: Send Email
Country: United States
Website: https://miropureshop.com