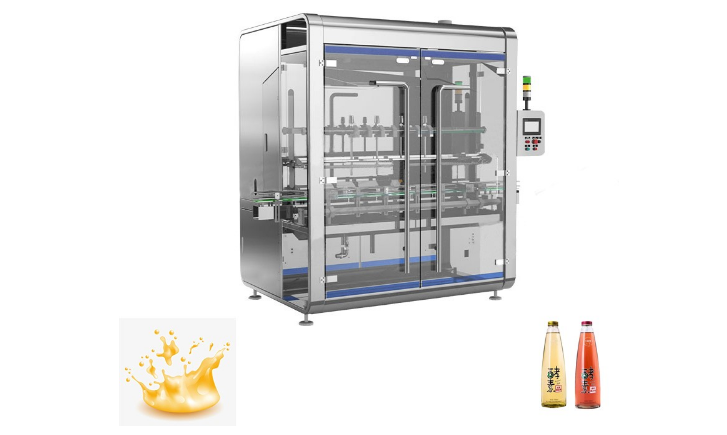 In recent years, with the accelerating pace of modern life, people often face the dual pressure of life and work. Under the influence of tense work rhythm, unhealthy lifestyle and diet concept change, more and more people are in sub-health state, so people's demands for improving the quality of life and their own health are increasing day by day. Especially affected by special events, people's healthy diet concept is further strengthened, and they attach great importance to health care.
Nowadays, health care is no longer the "patent" of the middle-aged and the elderly. Driven by the troubles of obesity, decreased exercise ability, and decreased vision, the "new health care" market, which is spawned by the "punk health care" of the younger generation of consumers, is gradually becoming a "new competition" for many enterprises. Among them, innovative products such as edible enzymes, probiotics, instant bird's nest, instant donkey hide gelatin, wolfberry puree, instant yam powder, instant cereal pills, collagen jelly, black sesame pills, etc. have attracted attention.
Edible enzymes, commonly known as "enzymes", are favored by many young people because they are believed to promote fat decomposition and consume excess body fat. However, there is no clear scientific basis for whether edible enzymes can reduce excess fat and beauty, but they can regulate intestines and stomach, promote digestion, and have the same effect as probiotics. Edible enzymes are usually made from fruits, plants and other raw materials by microbial fermentation process, which contain specific bioactive ingredients.
When these new products come into the market, it's natural that the first feeling of who's packaging is more attractive to customers is crucial. At present, there are many kinds of edible enzymes on the market, including enzyme powder, enzyme tablet and enzyme liquid. The corresponding new packaging equipment came into being. We CHANTECPACK can provide you for suitable enzyme powder packaging machine and enzyme filling machine model for reference.
1. The multi lane stick powder packaging machine with horizontal cartoning packing machinery
The complete line with one multilane Vertical Form Fill & Seal packaging machines of 6&8&10 lanes each connected by horizontal conveyor to a cartoning machine. The line enables production of up to 400 spm, grouping the stick pack or flat sachet units into cardboard carton case in an intermittent or continuous motion, being able to work at the same number of cycles as the machine. Though single-dose product groups are usually multiples of the number of lanes, the option of the unitary counter exists.
With free access to main components without tools, it is a safe and efficient packaging equipment with low operational costs.
2. The Automatic Multi Head Volumetric Bottle Liquid Filling Machine
This machine is a new generation of 1-5l adjustable packaging equipment designed for the packaging of lubricating oil, edible oil and other oil products, food and chemical pesticides. It adopts microcomputer PLC automatic control, man-machine interface, fully closed, submersible filling. It is suitable for all kinds of regular shape container filling, liquid cylinder and its pipeline disassembly and cleaning, convenient and fast. All parts in contact with materials are made of high-quality stainless steel. The whole machine is beautiful and meets the requirements of GMP standard.
3. The horizontal premade irregular shaped doypack pouch packer bag fill seal machinery
Designed for pre-made pouch filling and sealing packaging application.
Flexible Pouches Types Application: 3 Side Seal, 4 Side Seal, Doypack, Zipper Bag, Corner & Top Spout Pouch, Hanging Hole Pouch and so on. This machine equips with filling pump for shower gel pouch packing, it's duplex output version, which speed is up to 100bpm.
Media Contact
Company Name: HEFEI IECO INTELLIGENT EQUIPMENT CO., LTD.
Email: Send Email
Phone: +86 18656940167
Address:NO.02658 3# workshop 1st floor Changning Ave. High-tech district
City: Hefei
Country: China
Website: https://www.iecopacking.com/