Calgary, AB – Instamek Auto Repair & Inspection Calgary believes that the residents of Calgary should live deliberately without spending a lot of time in never-ending lists of tasks. For this reason, the auto repair mechanic is on the mission of making it easy to own a safe and reliable vehicle by taking the task of car maintenance of the clients who visit the company.
The Auto Repair Mechanic company was built from the ground up with the vision of going above and beyond what the residents of Calgary expect from a home service or auto repair company. The highly qualified technicians are committed to helping clients to access a reliable, hassle-free, and personalized service regardless of their knowledge of cars. From being able to book an appointment in seconds to the quality of the reports and technicians to the world-class warranty program, the auto repair company is devoted to offering exceptional customer experience.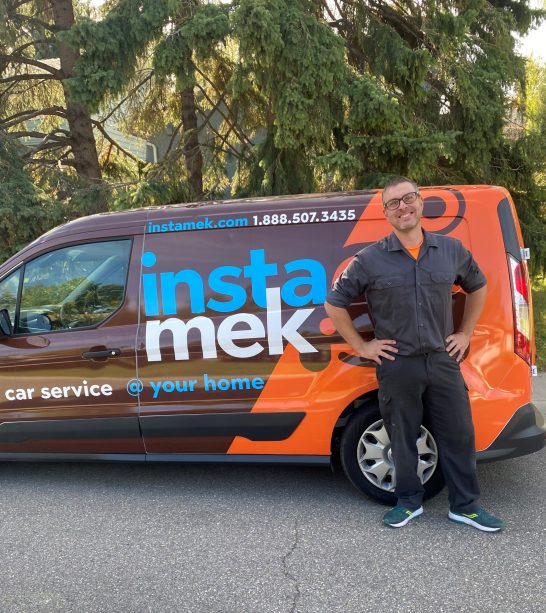 Instamek Auto Repair & Inspection Calgary is made up of highly qualified and certified mobile mechanics who fix vehicles at clients' homes. They are backed up by a 12-month / 20,000 km gold standard warranty program. The skilled team is passionate about car repair and maintenance and as such, has the necessary tools, diagnostic scanners, and equipment to service vehicles on the spot.
To preserve the sanctity of the property of its clients, Instamek Auto Repair & Inspection Calgary has a comprehensive insurance plan and rigorous processes. This ensures that all clients' properties remain clean and well-protected during each job. Furthermore, all the tasks performed by qualified auto repair technicians exceed the standard of their clients' manufacturers' expectations. They use high-quality OEM (Original Equipment Manufacturer) or OEM equivalent parts. OEM parts ensure high-quality and will not void any existing manufacturer's warranty clients may have. The team also comprises specially trained mechanics for high-end vehicles like BMW and Mercedes.
Instamek Auto Repair & Inspection Calgary offers an array of services that include car battery replacement, towing, car maintenance, vehicle inspection, serpentine belt repair, timing belt replacement, tire swap service, brake services, engine, and car noises inspection. The Calgary mechanic also offers vehicular diagnostics, car fluid leaking services, radiator repair, engine repair, alternator repair, and fuel injection service. Additionally, the technicians are experts in steering and suspension and front driveshaft replacement services.
Getting started with Instamek Auto Repair & Inspection Calgary involves 3 simple steps. First, a client calls or emails the company to request a certified auto mechanic. Next, the client describes in detail the symptoms of their car's trouble. If the client is unsure, the company sends out an expert diagnostic for an inspection. Lastly, the client receives an instant quote then an appointment is set according to the client's schedule. This simple process has made them the car repair service company to trust in Calgary.
Instamek Auto Repair & Inspection Calgary is located in Calgary, AB. For inquiries, contact the professional mechanics via phone at +1 403-917-1218 or visit the company's website for additional information.
Media Contact
Company Name: Instamek Auto Repair & Inspection Calgary
Contact Person: Alsadi
Email: Send Email
Phone: +1 403-917-1218
City: Calgary
State: AB
Country: Canada
Website: https://instamek.com/cities/mechanic-calgary/