R&B/Soul artist Chandra Rhyme is excited to release her new song "Bullet," with smooth lyrics and rhythmic slow jam that creates a calm and relaxed mood
Chandra Rhyme is proud to announce the release of her new single titled "Bullet." The song touches on the subject of love, desire, and affection, where two people find themselves and can't let go.
"Bullet" is a song for people who love that rhythmic slow jam with sing-along lyrics, suitable for creating a romantic atmosphere. Since releasing the song on streaming sites, it has attracted massive attention, with fans making positive comments about Chandra's vocal flexibility and style.
Lovers of R&B, Soul, and Urban Pop music will find the song appealing and worthy of adding to their current playlist. No unnecessary noise; just smooth music that creates calm and relaxation.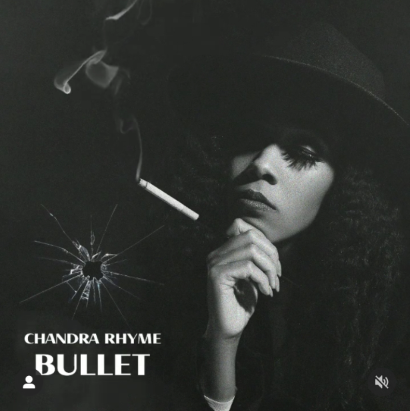 Chandra Rhyme is a musical artist, singer, and songwriter from Pittsburgh. She started her career as a dancer before eventually discovering her abilities for writing and singing. Music is a medium to tell stories, and she uses every opportunity to inspire people with a storyline carefully embedded in her sound, lyrics, and rhythm.
Growing up was fun and, at the same time, challenging for Chandra Rhyme. She worked very hard to develop her talent, becoming one of the best performers in her community. Her magnetic personality, creative expression, and golden-era level lyrics made her the center of attraction that pivoted her career to the top.
Chandra has worked with notable people in her career, including opening for rapper and record producer Warren G. She's also worked with top producers, including Ryan Tedder, whose credits include Ariana Grande, Chris Brown, Brandy, Wiz Khalifa, and Megan Trainor.
The new generation needs a fresh direction in music that inspires them to become better. Chandra promises to be one of the few that will deliver meaningful music full of creativity and a positive vibe. She is a promising musical artist who has so much to offer as she reaches the epitome of her career.
To listen to "Bullet," please visit Spotify or Apple Music.
About Chandra Rhyme
Chandra Rhyme is an R&B and soul musical artist from Pittsburgh. The singer and songwriter is known for her vocal ability and engaging lyrics that set her songs apart. She released her debut EP in 2019 and followed it up with four singles in 2020. Chandra has worked with top musicians and producers in the music industry, including Warren G.
Media Contact
Company Name: Chandra Rhyme
Contact Person: Media Relations
Email: Send Email
Country: United States
Website: https://open.spotify.com/album/4ikZj7zWYcbAZqGfyS5215?si=xYJuBjBDTf2Y5YJnjRVyDA