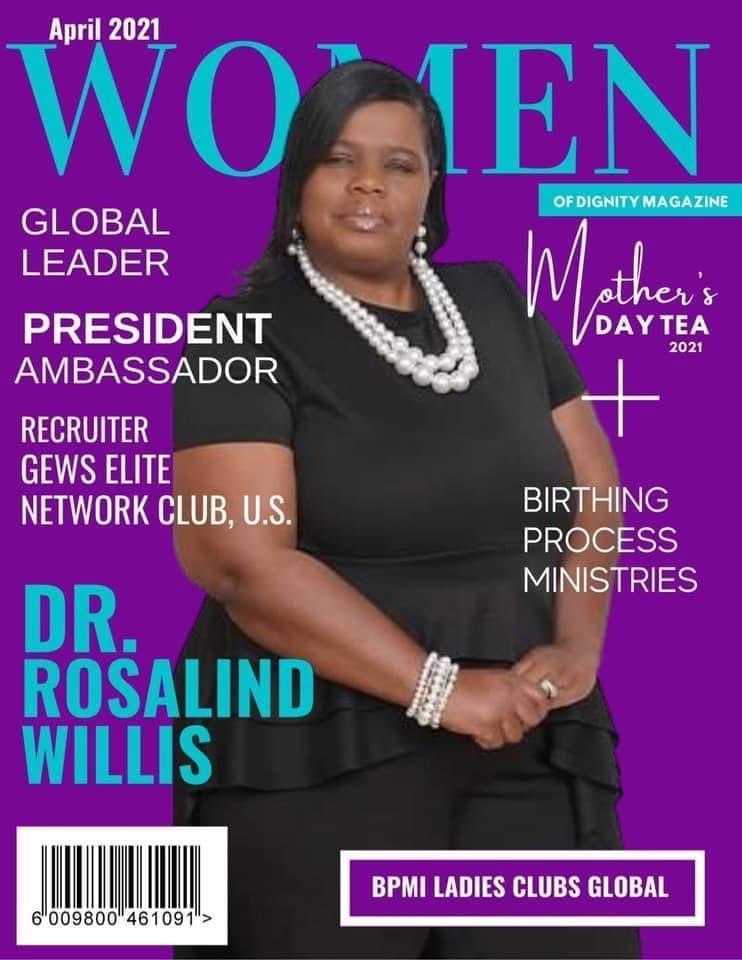 ""As long as you got a pulse you have a purpose! Let me help you birth your purpose. Help me change the world one person at a time" by Coach Roz"
Dr. Rosalind Willis, better known as The Birthing Purpose Coach Roz was recently named US Recruiter and President Ambassador for Global Empowerment Women Summit For the US. Known to have been conducting her Ladies' Empowerment Teas in the US for 7 years, Coach Roz was launched as President Ambassador for the State of Texas on the 27th of Feb 27, 2021 Coach Roz is currently collaborating with founder and CEO Anita Francis to connect with female entrepreneurs on an international level. The Global Women Summit which was established in the UK offers a platform to network, connect, empower, inspire and collaborate. The network is aimed at high quality, sophisticated and elegant Women in Business.

As the Co-founder, CEO and Instructor of T&R Birthing Books Publishing LLC, Coach Roz works beside her partner in business and life to help clients "push the book baby that has been in the womb of their spirit since birth." She describes herself as a spiritual midwife who loves to help others walk in the divine destiny that they have been created for. She is therefore on a mission to help everyone that has a pulse have a voice in this world by helping them to Push. Coach Roz teaches an online Masterclass on book writing 101. This program is a 1 on 1 virtual class that is held weekly for one hour. She has a reputation of being able to accommodate her students' schedule as well as provide a budget friendly payment plan to make it possible for anyone to birth their book.

Coach Roz is the also the CEO/ Founder of BPMI Ladies Clubs Global, a Nonprofit Organization that focuses on Women's Outreach and Business networking. To help her in executing her duties to the fullest, Coach Roz has chosen Shawn Saxton as her Executive Vice President for the US. On May 29th Shawn Saxton will be announced and sworn in as the President Ambassador for the State of Florida. Coach Roz is currently taking applications in the US for President's Ambassador and encourages leaders and entrepreneurs who wish to take their business global to apply. According to her, "As long as you got a pulse you have a purpose! Let me help you birth your purpose. Help me change the world one person at a time."
A former student, Rodrick Chambers had this to say about tutoring under her, ''It has been a blessing taking classes with Dr. Rosalind Willis over 15 plus years. Seeing that my ministerial ordinations have come under Dr. Willis' Birthing process ministries international. I have learned invaluable etiquette tools on how to best serve God's people. In addition, I have had the joint privilege of sharing courses/workshops with Dr. Willis and I have found that her teaching techniques and tools are extremely effective.
For more information about Coach Roz, please visit website, www.trbirthingbookspublishing.site
Media Contact
Company Name: BPMI LADIES CLUBS GLOBAL
Contact Person: Media Relations
Email: Send Email
Phone: 325-864-3714
City: Lubbock
State: Texas
Country: United States
Website: http://www.trbirthingbookspublishing.site