Trendylush is a new up-raising website with passion of offering customers high quality and unique products at an affordable price. We will see some of the curated unique collection loved by Influencers as seen on their instagram page – from floating pots to train humidifiers that everyone will defiantly fall in love with.
This month customers can see some of the curated collection loved by Influencers as seen on their Instagram page by Trendylush.com! A new trendy website which have amazing unique products that everyone will defiantly fall in love with. Customers are welcome to a #trendy experience!
Trendy Lush is a new up-raising website launched during the pandemic, as stated in their bio – that it was not an easy task to go through however with passion of offering customers high quality and unique products at an affordable price they still wanted to go through with it – and they sure did.
Some of their products will surely get the attention of anyone because of their unique looks and cool features. The price ranges for all their products and customers can search for what they want on their online website; from floating plants pots and train humidifiers to 3D LED Lamps, brooches, soft toys and more. Trendylush started out selling on a platform originally, and after getting good feedback's and customer liking their products they decided to launch out their own website. Today, they served over thousands of customers and have received many positive feedback's and 5-star rating on their products.
Take a look at some of these 10 INSANE unique products below from their store:

1. Flying Levitating Plant Pot


Yes… in case people are wondering, that is a flying plant pot. This is not an illusion, the flower plant pot does actually fly off the wooden base with around a 15 – 20mm gap. This is made using magnetic and power. This really cool floating flower plant pot/bowl is something out of a magic movie and it's a perfect home decoration that will keep friends amazed!

2. RGB Spaceman Night Light
This new clouds astronaut night light is an amazing LED lamp that is so beautiful both for home decoration and for your children's bedroom. It also includes over 16+ different color changes and also light up your room with beautiful LED color-changing lights. It have a very colorful clouds, exciting cloud design, with a rainbow-like effect. It is small and cute and it's design is an astronaut relaxing comfortably on the cloud after a hard day's work.

3. Cute Cartoon-Style Backpack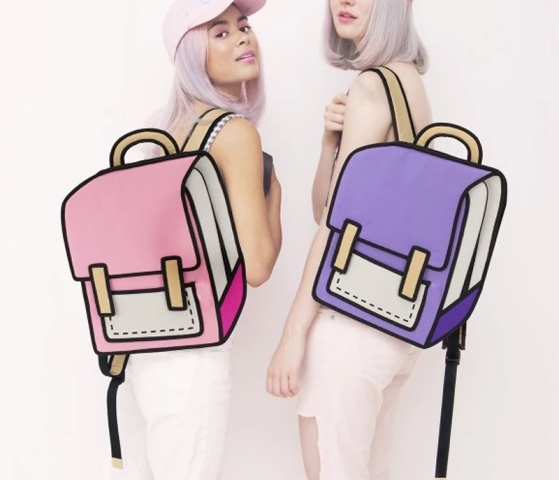 This amazing and unique back pack looks like something coming out of a cartoon or a comic book! It will surly get a lot of attention for it's amazing unique style. It's made of high quality oxford fabric and it's spacious to put things in it. It comes in different colors and it's the perfect gifts for students, loved ones, children and more! It's both for girls/boys as it is unisex and comes in different colors.
4. Low Poly Style Deers Figurines Set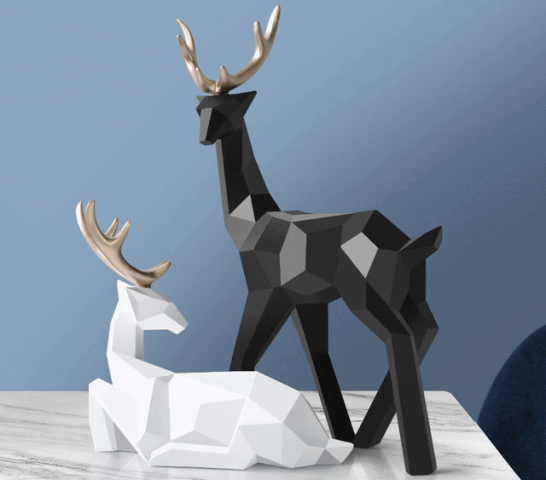 This beautiful low poly and abstract style nordic figurine is an amazing HOME DECORATION statue and comes with 2 style deers. It is the perfect modern home decor for your beautiful house or to give out as a gift. This amazing polygon style deers are one of the most modern and beautiful figurines which will surly catch attention for how beautiful they are. They come in set of 2 deers (standing and sitting) and you can choose your color choice.
5. 3D LED Lamps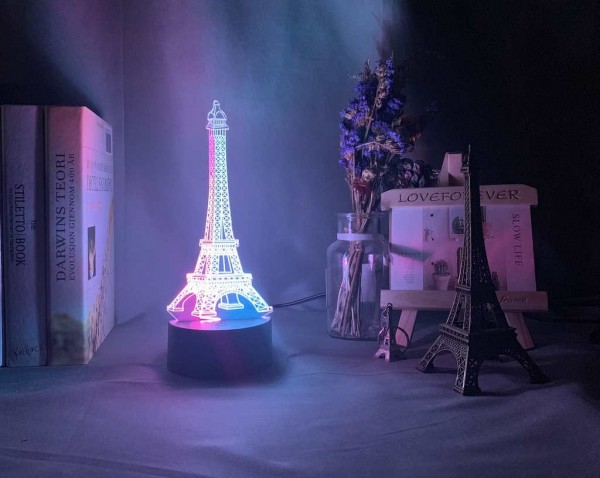 This amazing cool 3D LED Eiffel Tower is a DOUBLE LED Nightstand Lamp for bedrooms, kids rooms and adults, living rooms and much more. Tease yourself with this amazingly cool, 3D illusion night lamp and have an amazing ambiance light around your house.
6. Handmade Resin LED Figurines
This amazing diorama looking shark 3D Decoration ornament is a handmade Resin with shark figurines. It looks realistic and made with resin and care. Also it includes the base with LED and can be lighted up with power to make a great illuminate effect.
7. Spaceman LED Night Lamp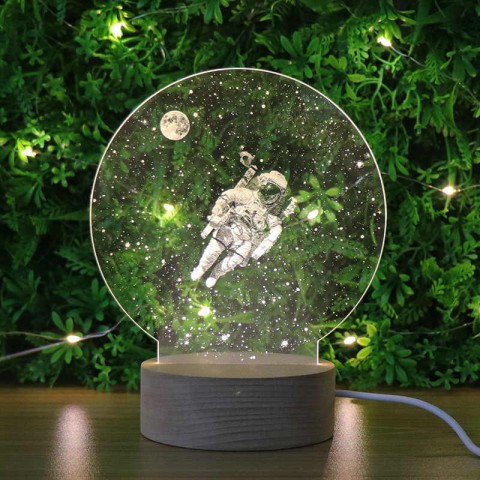 This is an Astronaut looking 3D Led night lamp that lights up only in white warm color, but looks amazing both on and off. It lights in soft warm glowing color, making the light great as a night light and with this modelling light, one can decorate their space freely as they want as it will add an elegant glow to their decorations.
8. RGB Moon Lamp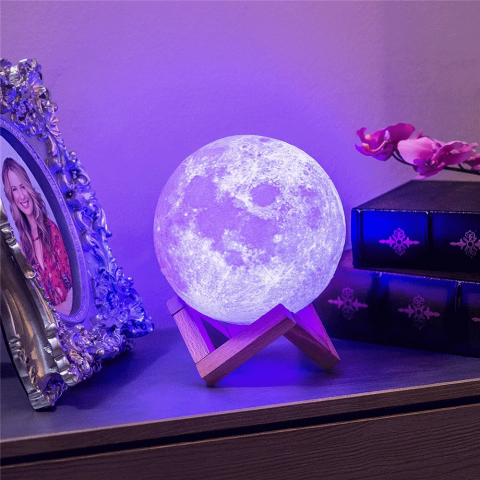 The 3D Moon Light Led nightlamp includes 16 different colors with remote. One can operate it from a distance of 25 feet with the remote control. This moon lamp comes with adjustable brightness and perfect for a romance atmosphere and an ideal gift for loved ones or for home decor.
9. Beautiful Tree LED Light Lamp
This creative LED tree lamp is a beautiful and modern nightlamp with an amazing LED and comes as seen. It is a LED lamp bonsai tree and looks very amazing! It is an ideal GIFT for the whole family and to light up any room.
10. Range Of Gaming & Anime Lamps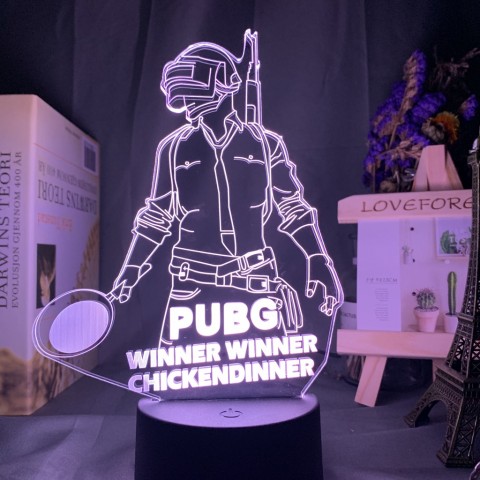 This one is for the gaming and anime fans! They also have a whole range of products for gamers and anime-fans including lamps, accessories, necklaces, brooches and much much more! Customers can check them out on their official website under the Anime & Gaming section catalog.
So, what do people think of these products from Trendylush? Which ones are liked best?
They also ship worldwide and have FREE SHIPPING included with every purchase, but wait … there is more – they also have a 20% OFF any products right now. How cool is that? One can check out more information and these products out on their official website at www.Trendylush.com.
Also you can follow Instagram.com/TrendyLushStore on instagram or their facebook page at Facebook.com/TrendyLushStore. Use #Trendylush and post the products to be featured!
Media Contact
Company Name: Trendylush
Contact Person: Nick
Email: Send Email
Phone: 79901177
Country: United Kingdom
Website: Trendylush.com