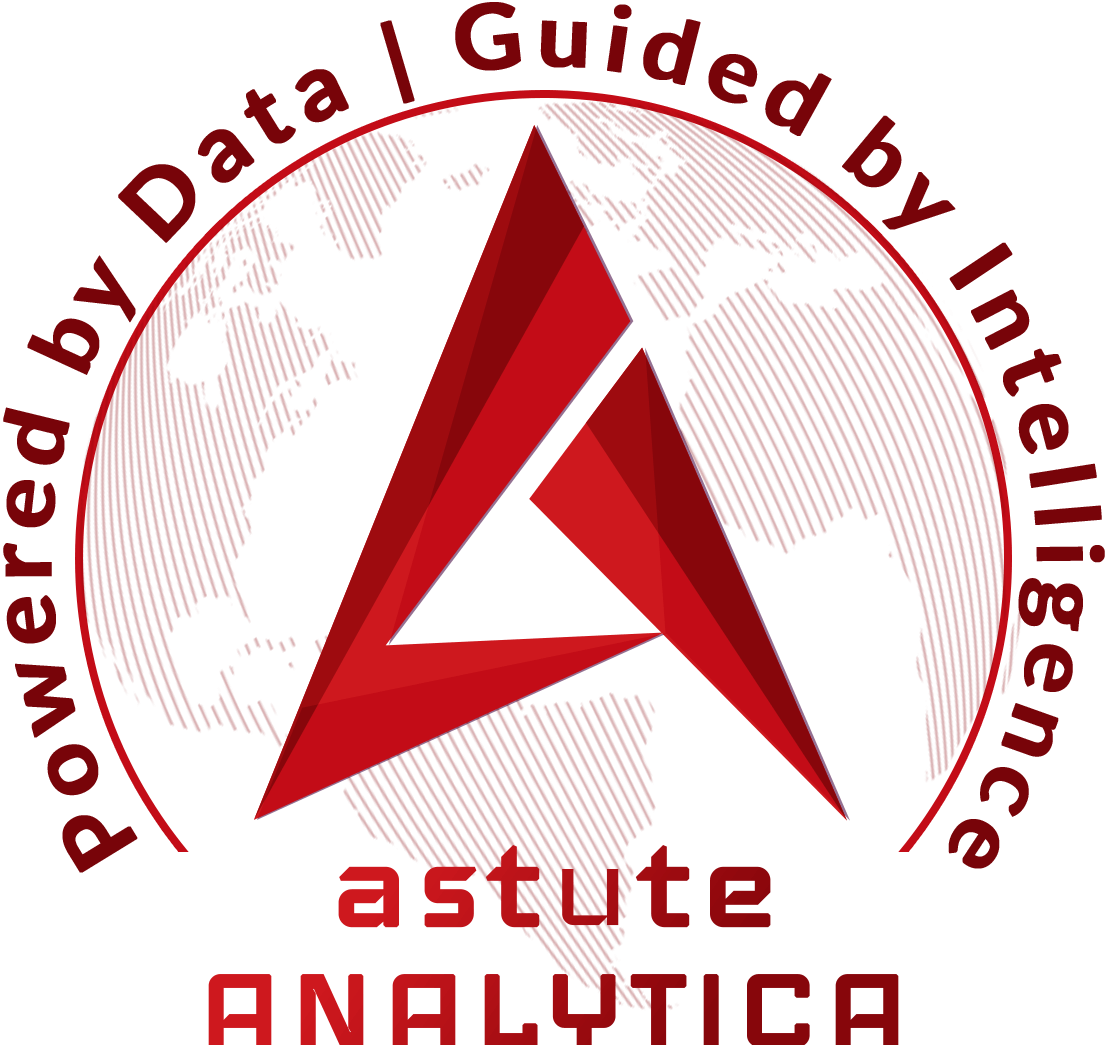 Global Automated Guided Vehicle Market By Product Type; Battery Type; Navigation Technology; Application; End-User Industry; and Region
Astute Analytica has recently published a report on Automated Guided Vehicles (AGV) Market, with global market valued at US$2.9 Bn in 2020. Estimated to grow at a CAGR of 10.3%, the global AGV market is forecast to exceed US$ 5.5 Billion by 2027. The growth is driven by addition of more than 81.5 thousand fleet over the forecast period. However, the outbreak of Covid-19 has negatively impacted the automated guided vehicle markets as it does not give sufficient time to industries and companies to prepare a protective plan of action to safeguard their positions in the industry.
GET SAMPLE PAGES @ https://www.astuteanalytica.com/request-sample/asean-automotive-insurance-market
An Automated Guided Vehicle (AGV) is a mobile robot that follows various technology for navigation purpose. These technologies include marked long lines or wires on the floor, or uses radio waves, magnets, vision cameras, or lasers. The AGV-enabled automation of industrial facilities can help meet the requirements related to material handling capacity, along with reducing production time, lessening the chances of human errors, enhancing safety, ensuring high production volumes, and increasing accuracy and repeatability.
As per analysis, the market is moving ahead due the impact of various driving factors like growing demand for automation in material across handling processes across industries including warehousing, manufacturing, retail, and others. Moreover, AGVs advanced material technology also boosts the market forward. However, the cost of installation, maintenance, and switching is quite high which often makes it difficult for businesses to invest in automation solutions. Also, small businesses will not be able to afford automated systems and which then opt for conventional or manual handling forklift trucks which further impede the growth of market.
The market comprises of different types of AGVs. However, tow vehicles dominate the market as it can move more load with multiple trailers than a single fork truck. Two vehicle segment is alone expected to account for more than 16% of total new volume sales over the forecast term. Similarly, the low-cost advantage of lead battery makes it highest share holder among battery types. The different navigation technologies are used in AGV, but almost half of the market is being ruled by laser guidance technology. Most of the industries have already employed AGV in their tasks like handling, manufacturing, etc. The companies operating in the e-commerce industry globally are adopting automated guided vehicles to enhance productivity and reduce labor cost.
The report covers regional analysis for North America, Europe, Asia Pacific, Middle East & Africa, and South America. Asia Pacific is estimated to grow at a fastest CAGR of 12.1% during the forecast period along with the second highest share of about 30% in the year 2020. The dominance of APAC region is owed to the rapid growth of food & beverages, e-commerce, and healthcare industries in emerging countries such as India, China, and Japan.
With multiple players planning to set up improvised business strategies and policies, industry has seen sharp rise in number of players investing across the supply chain. Recently in February 2021, Daifuku agreed into a partnership with AFT Industries ltd., which aimed at leveraging the material handling expertise of both companies in the automotive industry.
The report provides thorough analysis of Automated Guided Vehicles (AGV) Market – Industry Dynamics, Market Size and Opportunity Forecast to 2027, based on the following:
By Product Type (Tow-Vehicles, Unit Load Carriers, Pallet Trucks, Assembly Line Vehicles, Forklift Vehicles, Others)
By Battery Type (Lithium-Ion Battery, Nickel-based Battery, Others)
By Navigation Technology (Laser Guidance, Magnetic Guidance, Inductive Guidance, Optical Tape Guidance, Vision Guidance, Others)
By Application (Logistics and Warehousing- Transportation, Cold Storage, Wholesale & Distribution,Others); Assembly, Packaging, Trailer Loading and Unloading, Raw Material Handling, Others)
By End-user Industry (Manufacturing Sector– Automotive, Electronics, Pharmaceuticals, FMCG, Others); Wholesale and Distribution Sector– E-commerce, Retail Chains/Conveyance Stores, Grocery Stores; Hotels and Restaurants
By Region
North America (The U.S., Canada, Mexico)
Europe (Western Europe- The UK, Germany, France, Italy, Spain, Rest of Western Europe); (Eastern Europe- Poland, Russia, Rest of Eastern Europe)
Asia Pacific (China, India, Japan, Australia & New Zealand, ASEAN, Rest of Asia Pacific)
Middle East & Africa (UAE, Saudi Arabia, South Africa, Rest of MEA)
South America (Argentina, Brazil, Rest of South America)
Several key players profiled and contributing to the market include the following.
AFT Industries
Amerden Inc
Balyo
Bastian Solutions, Inc.
Daifuku Co., Ltd.
Dematic
E&K Automation Gmbh
Elettric80 S.P.A.
Fetch Robotics, Inc.
Hyster-Yale Materials Handling, Inc.
IKV Robot
Invia Robotics, Inc.
Kmh Fleet Solutions
Kollmorgen
Kuka Group
Locus Robotics
Murata Machinery
Redviking
Schaefer Systems International, Inc.
Scott Automation
Seegrid Corporation
Swisslog Holding Ag
System Logistics Spa
Toyota Industries Corporation
READ FULL REPORT @ https://www.astuteanalytica.com/industry-report/asean-automotive-insurance-market
Media Contact
Company Name: Astute Analytica
Contact Person: Akanchha
Email: Send Email
Phone: +18884296757
Address:BSI Business Park H-15, Sector-63, Noida UP- 201301 – India
City: Noida
State: Uttar Pradesh
Country: India
Website: www.astuteanalytica.com