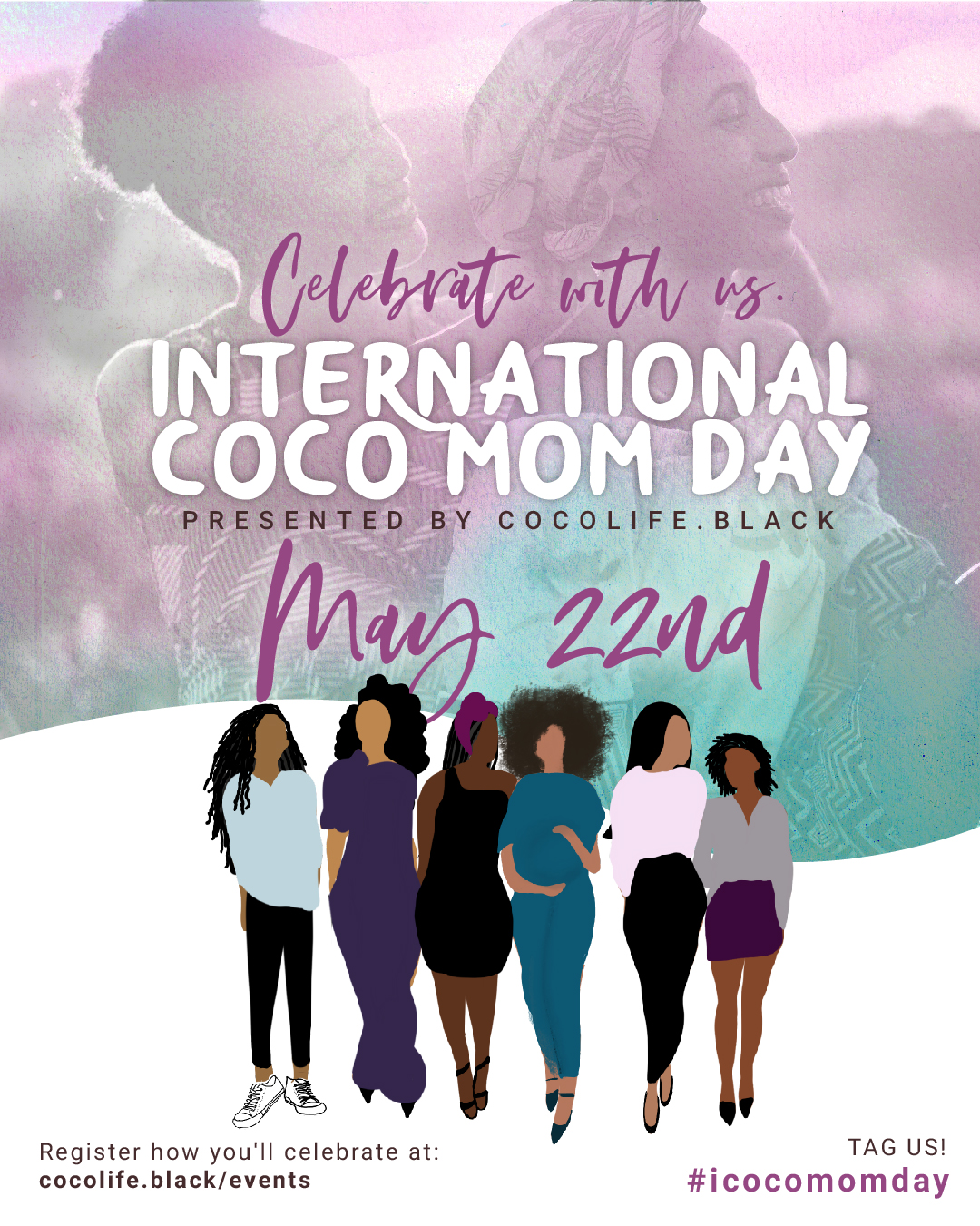 Black-owned for mental health, Cocolife.black, announces that May 22 is now officially International Coco Mom Day
Cocolife.black has taken their advocacy for black maternal wellness a notch higher as they recently announced May 22 as the official International Coco Mom Day. The move is in line with the organization's goal of cultivating a Coco Community to support moms "Bump & Beyond." The day will be dedicated to elevating, celebrating, and honoring Coco Moms across the globe, with the declaration already described as a historic moment.
Black Maternal health & wellness remains a major issue that has attracted the attention of medical experts and other stakeholders, including President Biden & Vice President Harris.. According to a recent report from the UN, the global maternal mortality ratio stood at 211 deaths per 100,000 live births (and morbidity statistics being even greater), with impacts to the Black Community in many cases being higher than state and nation averages. If those stats aren't alarming, considering the numbers recorded decades ago, more needs to be done to support women and ensure optimal maternal health. Consequently, the team at Cocolife.black has championed the cause through several initiatives like: Coco Boxes for Pregnancy, Postpartum & Compassion childloss, their Coco Kid project & helpful resources, with creating International Coco Mom Day another.
The day will be a significant part of the Coco Community, as Cocolife.black.black continues to reiterate their commitment to supporting mothers and women by providing them with the necessary assistance to support at each maternal stage.
International Coco Mom Day was created to celebrate Black and Brown moms, showing how important they are not just to their immediate family or community, but the world.
As part of the International Coco Mom Day celebration, Cocolife.black is inviting women and mothers of all ages to visit cocolife.black/events to get their free downloadable greeting cards and register how they intend to celebrate the day. The goal is to recognize every Coco mom for their amazing contributions to the family and community.
For more information about the international Coco Mom Day and other amazing initiatives from Cocolife.black, please visit – https://www.cocolife.black.
About Cocolife.black
Cocolife.black is part of the Coco Bump, LLC entity established in July 2019 to celebrate expecting and new moms. The goal is to ensure the wellness of women during each phase while helping to reduce race-related disparities in maternal health.
Media Contact
Company Name: Cocolife.black
Contact Person: Tei Pearson, VP of Community Relations
Email: Send Email
Country: United States
Website: http://www.cocolife.black