10thCoastWaveSound is thrilled to announce the album release of frontline pop artist, ZuluGod. The new album is dubbed "Global Destination" and it is now available on Spotify and other digital media
"Good music speaks for itself"
This is ZuluGod's music ideology as he continues to serve his fans and lovers of the Pop music genre with quality, top-rated Pop music. The 10thCoastWaveSound frontline act has released his new studio album and it is titled "Global Destination". ZuluGod takes his fans on a journey and even though it is not certain where they are headed, it is without doubt, a journey that would be worth it in the end.
ZuluGod began the year 2021 on a solid note with the release of "Ayona" which was a snippet of what he had brewing in the album. The album "Global Destination" features ZuluGod's first release for the year, "Ayona", "Decide", and "Flicking Me". It is now available in the following digital media stores like Apple Music, Amazon, Deezer and iTunes. ZuluGod also has his roots from Akwa Ibom State in West Africa Nigeria.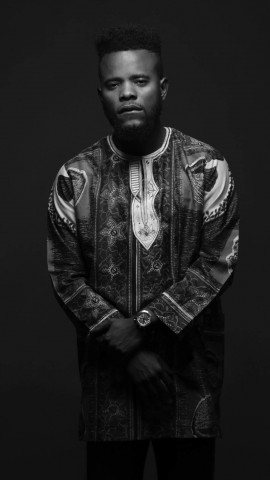 10thCoastWaveSound as a record label offers a unique mix of various music genres, amazing entertainment, and artist management. The Pop fusion by Zulugod who is the CEO of 10thCoastWaveSound has seen dancers moving and grooving all over the world. He also has the #FLICKINGMECHALLENGE, which has gone viral now with thousands jumping on the challenge.
Follow ZuluGod and the 10thCoastWaveSound label on the journey to a "Global Destination", stream the album via Amazon, Apple Music, Deezer, iTunes, or Spotify. For more information, log on to https://www.zulugod.com or https://distrokid.com/hyperfollow/zulugod2/global-destination.
Connect with ZuluGod today via the social media profiles like Instagram @iamzulugod, Twitter @iamzulugod, Facebook: Zulugod, YouTube: Zulugod tv.
For bookings and appointments, send a mail to zulugodnation@gmail.com.
Media Contact
Company Name: 10thCoastWaveSound
Contact Person: ZuluGod
Email: Send Email
Phone: 8326929861
Country: United States
Website: https://www.zulugod.com