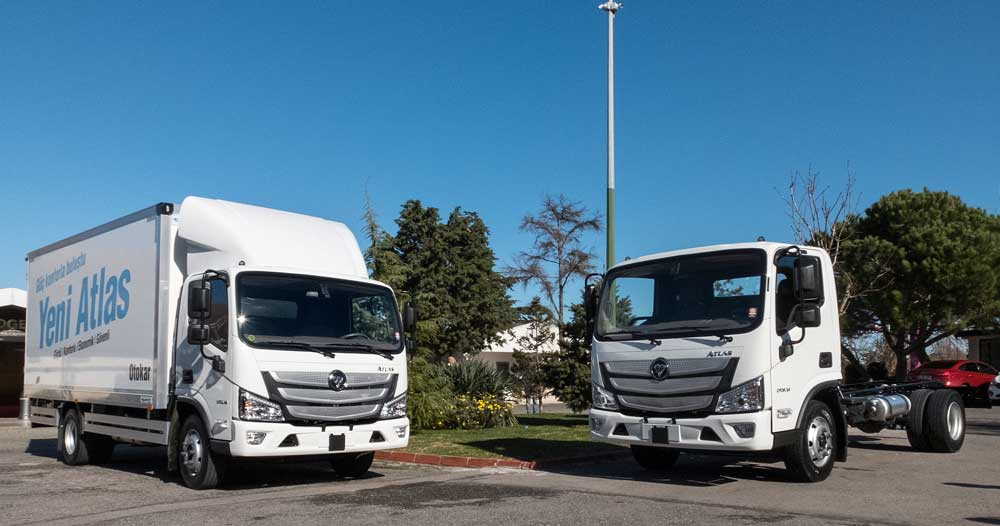 "We increased the light-duty truck market share quickly from 10% to 15%. In 2019, we have seized >20% market share. This is attributed to our continuously upgrading product strategy." OTOKAR, the Foton's partner in Turkey, said at a market activity in this February. This is also the present true reflection of Foton light-duty truck business development in Turkish market.
On June 19, 193 AUMARK S light-duty trucks conforming to Euro-VI OBD-D regulation completed the SKD development and were shipped to Turkey. Upon arrival in the beginning of August, these trucks will be assembled locally in Turkey and be released for terminal sales. Foton has become the first Chinese brand conforming to Euro-VI OBD-D regulation in Turkish market. Euro-VI OBD-D regulation is presently the highest Euro-VI emission regulation in terms of onboard diagnostic system.
The Euro-VI emission regulation is implemented in Turkey. As the world's highest regulation requirements, Euro-VI emission regulation adjusted emission limits, introduced the particle number (PN) emission limit and ammonia (NH3) concentration limit, and extended more stringent requirements on OBD.
The On-Board Diagnostic system (OBD-D) is a significant constituent part of emission control system and can identify the malfunctioned component. Euro-VI regulation made more extensive expansion for the diagnostic components.
AUMARK S this time is a Turkish customized version and is a special product developed for Euro-VI regulation markets. Besides meeting the Euro-VI OBD emission limit requirements (Including CO and PM), it also meets the requirements of EU latest body regulation R29-03. Equipped with all active safety equipment, this vehicle boasts advanced advantages in terms of fuel economy, safety, comfort, and environmental-friendliness.
OTOKAR, the Foton's partner in Turkey, has more than 50 years of light-duty truck and commercial vehicle experiences and has been in cooperation with Foton for years. Based on the sensitive market sense, OTOKAR introduced AUMARK S, Foton's strategic product, into Turkish market in good time. Upon release, this product gained strong market response. By the end of 2019, the market share of Foton's light-duty trucks has been doubled to reach 25%.
The delivery of Euro-VI compliant light-duty truck order this time proved the sufficient market recognition on Foton brand and also witnessed the footstep of commercial vehicle industry towards new start. The increasingly stringent EU emission regulation has become the global trend. Foton will undertake the market-oriented and user-centered operation philosophy to offer the latest logistics environmental-friendly solutions.
Media Contact
Company Name: Beiqi Foton Motor Co., Ltd
Email: Send Email
Phone: +86 18010680219
Country: China
Website: https://www.foton-global.com/