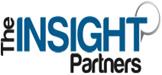 Natural Gas Vehicle Market Forecast to 2027 – COVID-19 Impact and Global Analysis By Fuel Type (CNG and LNG), Application (On Road and Off Road), and Vehicle Type (Passenger Vehicles, Light and Commercial Vehicles, and Heavy Commercial Vehicles)
The natural gas vehicle market was valued at US$ 17,100.00 million in 2019 and is expected to reach US$ 28,805.75 million by 2027; it is estimated to grow at a CAGR of 6.9% during 2020–2027.
Natural gas vehicle engines function similar to gasoline-powered vehicle engines that are typically spark-ignited internal combustion engines. Natural gas is stored in a cylinder or a fuel tank, usually embedded at the back of the vehicle. Batteries provide electricity for the functioning of the engine and power electronics in these vehicles. The electronic control module (ECM) controls the ignition timing, fuel mixture, and emissions system; it also observes the operation of the vehicle and detects the problems. Natural gas is eco-friendly fuel as it contributes less to pollution than petrol or diesel and its resources are extensively available worldwide. Moreover, the prospective benefits of using natural gas vehicles include low greenhouse gas emissions, cost reduction, noise reduction, and local air quality improvement. As per the Climate Technology Centre & Network (CTCN), compressed natural gas (CNG) is broadly used as vehicle fuel in the world. CTCN stated that there are ~10 million natural gas-powered vehicles and ~15,000 CNG refueling stations in ~75 countries. In countries with substantial gas reserves and limited oil reserves, the use of natural gas in transport can lower the dependency on costly oil imports. The global natural gas vehicle market is currently a niche market as the current share of natural gas in road transportation is small in a few countries. The prominent countries using CNG in vehicles are Pakistan, Argentina, Iran, and Brazil.
Get Sample Copy of this Report at @ https://www.theinsightpartners.com/sample/TIPRE00006371/
The List of Companies: AB Volvo, Agility Fuel Solutions, Cummins Westport Inc., Ford Motor Company, PACCAR Inc., General Motors, CNH Industrial N.V., Navistar, Volkswagen AG, Nissan Motor Co
Heavy investments in vehicles and an increase in government support might be needed to establish the natural gas vehicle market since numerous countries are not likely to achieve natural gas vehicle markets with less penetration levels. The automobile industry is booming across the world, with a swift surge in the production of passenger cars and commercial vehicles. Moreover, extending the benefits of natural gas to a wider range of industries, in addition to the automobile industry, would attract more investments in transmission and distribution grids for the natural gas supply.
The latest research report on the "Natural Gas Vehicle Market – Industry Analysis, Market Size, Opportunities and Forecast, 2020 – 2027" provides a comprehensive assessment of the Natural Gas Vehicle market for the forecast period from 2020 to 2027, including market values for the years 2018 and 2019. The investigative report provides a detailed analysis of the impact of COVID-19 on various segments in the Natural Gas Vehicle market based on product type, application, and end-use across numerous countries around the world. Further, the report also provides insights into market developments, trends, supply and demand changes across various regions across the globe. Thereby, the report provides a holistic view on the Natural Gas Vehicle Market in order to help decision makers with various strategic insights and future outlook. The Natural Gas Vehicle market is expected to witness continued growth during the forecast period from 2020 to 2027.
This is a professional and in-depth study on the current state of the Natural Gas Vehicle Market with a basic overview of the industry including definitions, classifications, applications and industry chain structure. The Strategic Insights and Development plans are also discussed and manufacturing processes and cost structures analyzed. Natural Gas Vehicle Market import/export consumption, supply and demand figures and cost price and production value gross margins are also provided.
The report focuses on global major leading Natural Gas Vehicle Market players providing information such as company profiles, product picture and specification, capacity, production, price, cost, revenue and contact information. Upstream raw materials and equipment and downstream demand analysis is also carried out.
Click here to get Buy Now @ https://www.theinsightpartners.com/buy/TIPRE00006371/
Reasons to Buy
Highlights key business priorities to assist companies realign their business strategies.
Features key findings and crucial progressive industry trends in the global Natural Gas Vehicle market, thereby allowing players to develop effective long-term strategies.
Develops/modifies business expansion plans by using substantial growth offering from developed and emerging markets.
Scrutinizes in-depth market trends as well as key market drivers and restraints.
Enhances the decision-making process by understanding the strategies that underpin commercial interest with respect to products, segmentation, and industry verticals.
About us:
The Insight Partners is a one stop industry research provider of actionable intelligence. We help our clients in getting solutions to their research requirements through our syndicated and consulting research services. We are a specialist in Technology, Healthcare, Manufacturing, Automotive and Defense.
Contact us:-
Call: +1-646-491-9876
Email: sales@theinsightpartners.com
Media Contact
Company Name: The Insight Partners
Contact Person: Sameer Joshi
Email: Send Email
Phone: +1-646-491-9876
City: Pune
State: Maharashtra
Country: India
Website: https://www.theinsightpartners.com/reports/natural-gas-vehicle-market