1. Pay more attention to the functional embodiment of modern outdoor furniture
Because outdoor life is limited by various conditions, the outdoor seating furniture which is easy to store, easy to fold, modular, light, mobile, multi-functional and composable will become a big selling point and more popular in the market.
2. Soft cushion, pillow will become an independent element
As an important element to make round outdoor furniture diverse in form, rich in collocation and easy for people to use, the use value of soft cushion and pillow can not be underestimated. They are not only an important part, but also a relatively independent product system, which exists in the whole modern outdoor furniture system to highlight the friendly and casual outdoor lifestyle.
3. Product form design tends to be more natural and concise
The form is still simple and fashionable, reflecting the natural taste. Product design is based on the form and color of organic life or other natural objects in nature. Product form design is based on modern people's aesthetic psychology, using symbols.
Metaphors and other techniques to reflect the spirit of the new era and inject strong vitality into products. Therefore, the garden furniture appearance design based on the biological form in nature will be more popular, at the same time, it will add interest to people's life, and bring different enjoyment and experience to leisure life after intense work.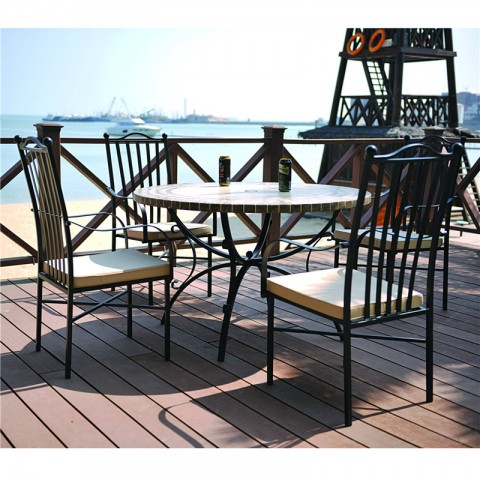 4. Mix and match of multi cultural elements
With the advent of the Internet era, cultural diversity is fully reflected in all areas of social development, and symbiosis. From Southeast Asian style, wild African grassland style to romantic Aegean Sea style, different regional cultures interweave and collide with each other, and the mix and match of multi-cultural elements will become the new concept.
Media Contact
Company Name: Garden Furniture
Email: Send Email
Phone: 86-13859126525
Address:XinYuTing Industrial Park, LuoDong Town,
City: Nan An
State: Fujian
Country: China
Website: https://www.estitan.com/