WAXHAW, N.C. – May 20, 2021 – Finding out what motivates you is an interesting process, especially seeing as we're all driven for different reasons. It's about finding that stirring wheel that pushes you. It's what makes us motivated by the desire to nurture and care for those around you. But what if you are feeling unmotivated? Losing a desire and falling out of touch with yearnings?
Author Brenda Reavis writes "The soft wind of the Land whispered to him, 'You don't know who you really are. You will be courageous for the sake of others.'"
A powerful excerpt from her empowering children's book, "Ozman Grape: A Tale Of Courage", where she encourages her readers to find their authentic selves. To see the drive and the desire to reach our full potential.
Ozman the Grape thinks he's not good enough. But as the story progresses, Ozman will discover who he is and what the Land has in store for him. Armed with his selfless courage and help from his friend Little Willy Thompson, both made smart choices that will change the traditions of the Harvest Festival forever.
"Ozman Grape: A Tale Of Courage", is a good fit for parents who wants to nurture and inculcate to their children the joy of finding one's worth and celebrating the uniqueness of each child. Reavis' story about Ozman can help promote a child's well-being, a stronger sense of self that can make a child more emotionally resilient when problems come its way.
Reavis' book is a treasure to behold. She hopes that as one reads this children's masterpiece, one will be encouraged to find the spark and hopes to send the message that each one of us carries a spark of the divine within. It is waking up each day to begin by trying to see a person's good qualities, and not their imperfections and shortcomings.
For more information about Brenda Reavis, visit her website at https://BrendaReavis.com/.
Like and follow Brenda Reavis' Facebook page at https://www.facebook.com/Ozman-Grape-A-Tale-Of-Courage-104763688452152.
"Ozman Grape: A Tale Of Courage"
By Brenda Reavis
Kindle | $2.99 | 978-1-64753-745-6
Paperback | $9.99 | 978-1-64753-743-2
Hardcover | $15.99 | 978-1-64753-744-9
Available on URLink Print & Media, Amazon, Barnes & Noble and other online book retailers
About the Author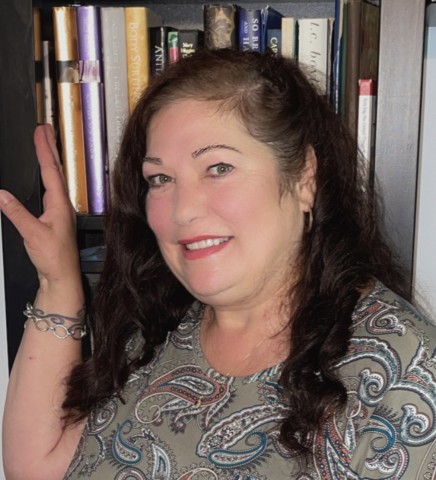 One of Brenda Reavis' favorite hobbies is reading. Through the book of "Ozman Grape" and his courage, she hopes to send the message that each of us carry a spark of the divine within. We all have qualities that make us unique in all the world. She hopes by reading "Ozman Grape", we will be encouraged to find our own spark.
Media Contact
Company Name: URLink Marketing | URLink Print and Media
Contact Person: Media Relations
Email: Send Email
Phone: 1-888-980-6523
Address:1603 Capitol Ave., Suite 310
City: Cheyenne
State: Wyoming 82001
Country: United States
Website: www.urlinkpublishing.com/