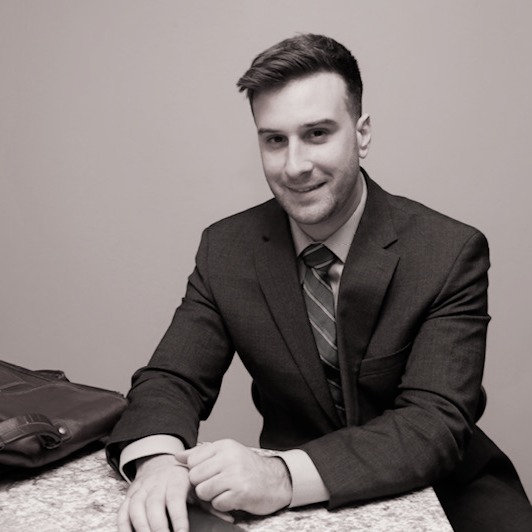 Alexander Petraglia, an experienced trial attorney, comments on how state and federal regulations have provided immunity to health care providers responding to the coronavirus pandemic and what this means for medical malpractice cases.
The coronavirus pandemic generated an enormous need for medical care and health professionals responding to the crisis on the front lines. However, federal and state governments' acts to address the emergency called for medical liability immunity.
Alexander Petraglia is a licensed criminal defense and family lawyer. Petraglia is presently an attorney at Deters Law Office, where he has participated in medical malpractice trials, class action suits, and successful wrongful injury settlements. As a lawyer involved in medical malpractice, Petraglia dives further into the discussion surrounding state and federal regulations providing immunity to health care providers who took action to help with COVID-19.
The government's response on both a state and federal level to the overwhelming need for medical aid involved applying regulations granting immunity to licensed healthcare providers. The immunity given to healthcare providers protects providers and allows them to defend against lawsuits. In addition, the implemented rules presented immunity from criminal liability concerning record-keeping and licensure. However, healthcare providers' immunity might not avert them from being sued for negligence due to the lack of ability to limit public access to courts. Medical negligence claims are not stopping and are already being sought after for coronavirus treatment. Such negligence claims against specific COVID-19 treatment include delays in answering alerts from the nursing call button due to personal protective equipment dressing requirements and purposely failing to grant hydroxychloroquine prescriptions. The purpose of supplying immunity to healthcare providers was to dodge any additional hindrances to the COVID-19 patients' critical emergency treatment.

At the state level, immunity laws related to the coronavirus have been passed in Connecticut, Illinois, Massachusetts, Michigan, New Jersey, and New York. The fine lines behind the immunity laws vary from state to state. Still, they generally pertained to professionals in medicine under broad categories who provided COVID-19 related care like nurses, emergency responders, doctors, and technicians. Federal laws also protected these individuals working on the coronavirus battlefield.
"The unbelievably high amount of coronavirus cases that happened all at once with continued growth along with the characteristics of the disease and its ability to spread created malpractice liability exposure in addition to a lack of clarity for the proper treatment," said Alex Petraglia.
Such factors surrounding the reality of the pandemic created a lack of existence for a standard of care for COVID-19 emergency patients. For a prevailing standard of care not to exist, it is not possible to have a standard to reference when judging a provider's actions when caring for coronavirus patients.
For more information about medical malpractice cases, or to contact Alexander Petraglia, visit www.alexanderpetraglia.com
About Alexander Petraglia
Alexander Petraglia is a licensed trial attorney dedicated to the vigorous representation of his clients. He currently works at Deters Law Office and has experience in both criminal defense and civil suits. Notably, Mr. Petraglia has completed Gideon's Promise Trial Program, focusing on perfecting trial advocacy and client care. He gives it his all in every case to protect his clients' liberty, health, and wealth.
Media Contact
Company Name: Deters Law
Contact Person: Alexander Petraglia
Email: Send Email
Phone: 859-479-7929
City: Independence
State: KY
Country: United States
Website: https://www.alexanderpetraglia.com/