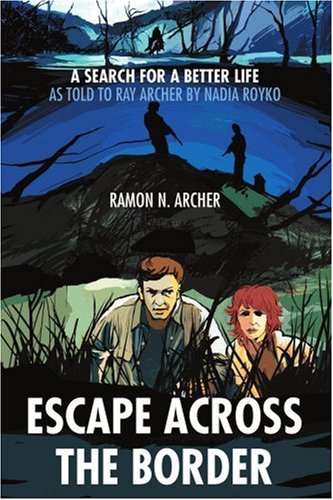 Escape Across the Border: A Search for a Better Life, the latest by the author Ramon Archer, is based on the real-life events of Nadia and Rudy – a couple who lived in Yugoslavia during the reign of a tyrannical, communistic government that took over Yugoslavia after World War II. This book tells Nadia and Rudy's desperate and miraculous escape to Austria, where they were in a refugee camp for fourteen months. After the hardship of fourteen months, they were finally released to Canada, where they started a new life.
"Escape Across the Border: A Search for a Better Life" is a book that will inspire anyone. The sheer bravery and perseverance of Nadia and Rudy will enthrall readers and keep them captivated till the last page. Nadia and Rudy's daring escape from Yugoslavia to free themselves from the dictatorship and their constant struggle to survive to make this book a page-turner.
In their quest to find a better life, Nadia and Rudy walked for three days with very little water and no food to cross the border. On their way, they encountered a heavily patrolled bridge several miles from the border. When they finally arrived, they were almost captured by the border guards. Somehow they escaped before they were caught and executed.
When asked about what motivated him to write this book, Ramon Archer said, "This is a real life story about love, adventure, faith and sheer guts. This couple, Nadia and Rudy, faced the most difficult time of their life with aplomb because they had each other. Their love for each other and for life kept them going. This is what made me write this".
"Escape Across the Border" is an absolute joy from start to finish. The sharp story-telling with an abundance of plot twists make this book an exhilarating read. Available on all the major websites, "Escape Across the Border: A Search for a Better Life" can't be missed. https://www.amazon.com/Escape-Across-Border-Search-Better/dp/059531242X/ref=sr_1_1?dchild=1&keywords=ramon+archer&qid=1620235076&s=books&sr=1-1
Media Contact
Company Name: Global Summit House
Contact Person: Anna Reid
Email: Send Email
Country: United States
Website: https://www.amazon.com/Escape-Across-Border-Search-Better/dp/059531242X