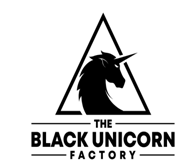 Black Unicorn Factory In Los Angeles Specializes in Building Unicorn Startups using an unorthodox strategy to create billion-dollar status
LOS ANGELES – A new African American startup Accelerator has created a game-changing new way to transform any startup into a profitable, valuable and indisputable startup.

Black Unicorn Factory is a launched African-American Accelerator program that is capable of creating rapid growth, adding value and revenue to any tech startup when applied. "Many startup gurus believe that growth is about product improvements, but in reality, it's more about the crowd.
"We have mastered something called "Crowd Catching", says Stewart, Founder, and CEO of the Black Unicorn Factory. "It took us 8 years and four months to come up with a formula to create valuable and profitable businesses", says Stewart.

The Black Unicorn Factory has a new business model that is completely superior to what is taught by others. A test was recently conducted on 68 startups. In less than six weeks each of those startups using the Crowd Catching strategy grossed over 7.5 million in revenue and have an average valuation of over $100 million after being appraised by an accredited business valuation expert.
"Most schools of business are teaching students how to fail 90% of the time they were taught. We have a new approach that makes startups failure resistant and disruption resistant. It's like having insurance against failure and disruption. The Black Unicorn Factory has found a new game-changing way to not only make companies disruption and failure resistant but to create 25 additional streams of income within a startup using this new Crowd Catching formula. Most Startups only have one or two forms of income, and we can add 25 streams of additional income to a startup's bottom line", Stewart added.
"Almost One trillion dollars is invested in startups per year and 90% of investors' money will be lost because of the 90% failure rate. If you could prevent even one percent of that you would be saving hundreds of millions of dollars. Most startups fail at a rate of 90%, we have found a way to cut that down to 9%. We intend to take the US Startup market by storm with our new game-changing accelerated growth strategy for small businesses. This enterprising new development program, now commonly referred to as an 'accelerator' has recently raised a Series B round raising over $420 million and now has a valuation of 6.1 billion". he added.
"This is historic for many reasons because currently, only 1% of all startups receive funding Angel investors who pitch their ideas, and of that 1% on Black startups receive less than 1% of that 1% which is just about saying almost nothing is invested in Black Startups. 1% is closer to 0% than it is to 100%, that's going to change, and it's already started," says Stewart.

To date, this is the first and largest investment ever made in any African American lead Technology startup. Currently, there are over 500 Unicorns in the world but only three are owned by African Americans.
Johnny Stewart, the CEO of this new startup talked confidently about the potential of this new accelerator platform "This is a real game-changer in Venture Capital Investing. This is the first time that a startup can become a Billion Dollar company without using traditional funding sources." He continues by saying, "We are revolutionizing venture capital investing. Startups now have a choice in venture capital funding. Only 1% of all Startups seeking venture capital today receive venture capital funding. African American Startups receive 1% of that 1% of venture capital funding, that's horrible!! But that's all about to change," Stewart concluded.

The Black Unicorn Factory specializes in turning normal small startups into Unicorns. Someone might be thinking, what do they mean by a unicorn? Well, the name unicorn refers to a tech company with an evaluation of one billion dollars or more. In essence, the Black Unicorn Factory is helping startups to achieve this level of success. The new symbol of business success today is a Unicorn, but there aren't any African American Unicorns in existence.
The Black Unicorn Factory has gained a reputation for being one of the nation's best groups of growth hackers. With an estimated combined experience of over one hundred years, they can transform any tech startup into a profitable Billion Dollar company.
John Stewart also discussed how they were able to get to this point. "This was thought by many to be impossible, but we have now shattered that belief. We have been beta testing our system for eight years now and I am delighted to say that we have now perfected the process." It does indeed appear that all other Venture Capital backed startups have competition now! This startup claims that their Unicorns are going to be Bigger, Faster, Smarter, and Stronger than other Unicorns.
They also have a new app that will soon be released "Follow Me For Equity". After downloading this app everyone can follow the company on its social media platform and they can "Earn Equity" in that company which will become a unicorn. This means millions can now invest in Billion-dollar tech startups without having to invest a single dollar.
The Black Unicorn Factory's target market is "Indigent Investors". Indigent investors are those in society who would like to invest but can't afford to. As already alluded to, they are targeting people who once believed that if they didn't have any money they couldn't invest. In doing so it will change the way everyone thinks about investing.
There are over 50 companies in the Black Union Factory, and all of these companies are on a clear path to going public in 12 months. Their exit strategy gives the investor a way to cash the stock that they received for following a Pre IPO company on social media. Black Unicorn Factory's program also teaches those new to investing the process of investing and evaluating companies.
In conclusion, this is a landmark moment in the history of African American startups in the tech arena. What this company has been able to achieve is remarkable and when everyone considers the historical context of their achievements, it only makes it more impressive. The average American is never invited to invest in unicorn companies before they go public so this does present a fantastic opportunity.
The CEO of this company Johnny Stewart has Over 30 years of experience in building Startups, he can be described as a serial Entrepreneur, Activist, Author, Investor, Philanthropist, speaker, and mentor.
For more information about Black Unicorn Factory, its unicorns, and the "Follow Me for Equity" app, use the media contact outlets below.
Media Contact
Company Name: Black Unicorn Factory
Contact Person: John Stewart
Email: Send Email
Phone: 310-362-6999
Address:5777 West Century Blvd Suite 1110-106
City: Los Angeles
State: CA 90045
Country: United States
Website: http://www.blackunicornfactory.com/