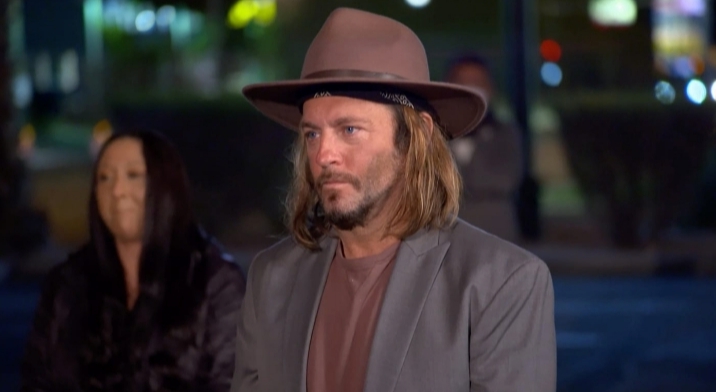 Las Vegas successful restaurateur, Nico Santucci, hosts the Bar Rescue Season Launch, with his team at Capo's Speakeasy and Restaurant
Nico Santucci has shown his leadership prowess in recent times, a feature that was recently brought to bear after his restaurant, Capo's Restaurant and Speakeasy, hosted the launch episode of the current season of Bar Rescue. Bar Rescue was created by Jon Taffer as a bar-saving series to help businesses in the industry revive their brand and the 2021 edition of the series was particularly helpful, considering the effect of the Covid-19 pandemic on hospitality industry.
Led by the passionate Nico Santucci, Capo's Restaurant and Speakeasy has been providing Las Vegas locals and tourists with delectable Italian dishes in an old-school gangster-themed speakeasy for over 15 years. However, the Covid-19 pandemic forced the restaurant to shut down for 6 months, leading to over $1 million in lost revenue.
However, Nico did not let the pandemic affect his philanthropy, as he continued to help families, giving them an opportunity to take what was left of the company's capital in order to help provide for their loved ones. The action caught the attention of Jon Taffer of Bar Rescue, who could not bear seeing the business collapse. Jon and Santucci made an almost instant connection, which led to the season launch of Bar Rescue in Capo's.
Thanks to the Bar Rescue team of world-class professionals and the combined effort of the Capo's "family", Taffer and Santucci were able to pull off a beautiful remodel and revive the spirits and energy of the Las Vegas speakeasy in the eighth season of the bar-saving series.
For more information about Capo's and the range of delicious meals offered, visit – www.caposrestaurant.com.
Media Contact
Company Name: BAPR Group
Contact Person: Mack Abbott
Email: Send Email
Phone: 772-359-2989
Country: United States
Website: www.baprgroup.com