Leverage OPUS Mock Test series, the ultimate guide to crack CLAT and other law entrance examinations. Each and every OPUS test series is designed to test you at the highest level.
CLAT is one of the most important examinations that you need to sit for if you have that immense motivation to get into the league of lawyers. Being one of the most vibrant fields, it offers a whole new range of careers that you can look forward to – be it litigation or contracts. The examination usually tests you on Reading skills along with Logical Reasoning and Decision-Making skills with the help of the following subjects – English, Quantitative Aptitude, Logical Reasoning, Current Affairs, and lastly, Legal Reasoning. Continuous tests and mock tests on these subjects help in improving time management as well as clearing concepts further.
The Common Law Admission Test, or simply, CLAT, has now been postponed, which was earlier supposed to take place on June 13, 2020. And believe it or not, this just might be a huge blessing in disguise. We understand that studying hard and strategizing techniques to solve CLAT might be very hectic due to the ongoing pandemic situation. But the time that you will be getting now is the ideal time you need to go over everything that you've learned so far.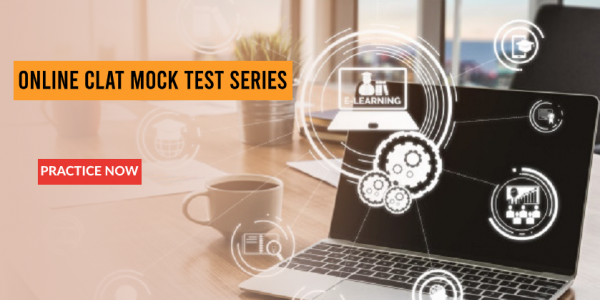 How the OPUS Mocks Will Help You
As per the current situation, online mock tests are being made available and therefore, saves the time to travel to the coaching institute. Not only that but CLAT online mocks from The OPUS Way are a great way to make yourself CLAT-ready!
Check out the different OPUS CLAT mock test series that we have for all CLAT aspirants and take a free trial too before getting the entire package.
Given the time that we have in our hands now, it is crucial to delve into great content that will trace your path through our CLAT Online Coaching to have you excel in the exam. The new CLAT pattern consists of 150 objective-type questions each carrying 1 mark with a negative marking of 0.25 for every incorrect answer i.e. 1 mark will be deducted for every 4 incorrect answers. The duration of the exam is 2 hours. So managing time and making strategic decisions are a major part of cracking the exam. And that requires crucial practice with mock tests.
Practice & Prepare: All you need after proper preparation is continuous and constant practice. Keep working on the concepts that you've been taught so far and apply them while taking the mock tests. Review your results thoroughly after every test and find out your weak areas to improve on those again from the basics. Once you complete this process after each mock you'll find it easier and smoother to solve the questions without coming to a halt.
Strategizing Techniques: When you're trying to solve 150 questions in just 2 hours, you need to be trained in strategizing certain techniques in which you can come up with answers more quickly than the usual way. And that can happen only by taking practice mock tests every day till the CLAT exam. Focus on the concepts and skills that you have acquired so far and apply them strategically while taking the mocks on the OPUS Student Portal for CLAT.
Time Management strategies: Two hours i.e. 120 minutes isn't enough to solve 150 questions especially since you have to read so many comprehensions while solving the paper. So you need to manage your time smartly and choose between which questions to attempt in the beginning in order to get more time to think about and solve the rest. And this is easily done with the timed mock tests that OPUS offers to all the CLAT aspirants to get them all set for the big day.
Decision Making: Any competitive exam requires a certain amount of decision-making skills since the given duration of time is never enough to. Since there is a negative marking of 0.25 for each incorrect answer, you should definitely avoid answering any question that you are unsure of. While you take the OPUS mock tests, you'll gradually get to know the correct ways of finding out the answers as they have proper explanations of each solution after you've taken the test.
Online Self-Analyzing Tools: Each OPUS mock test has a tool that lets you analyze your answers after it's over. You can check how long you took to answer each question, whether your answer was correct, what the correct answer is and why it is so with a clear-cut explanation. This will not only help you in rebuilding your concepts fast but also allow you to apply the same logic in the actual exam too.
Lastly, if you're prepared, ready and on the mark to take the challenge, pull up your socks, revise the core concepts, improve your techniques and take the mock tests at OPUS like a pro. Also, you can try out the OPUS CLAT crash course to take the first step towards cracking the CLAT, that not only will they help you for CLAT but also for AILET, SLAT, LSAT, and more.
Media Contact
Company Name: The Opus Way
Contact Person: OPUS Counsellor
Email: Send Email
Phone: 098833 55550
Address:4A, Elgin Rd, Sreepally, Bhowanipore
City: Kolkata
State: West Bengal
Country: India
Website: https://www.theopusway.com/