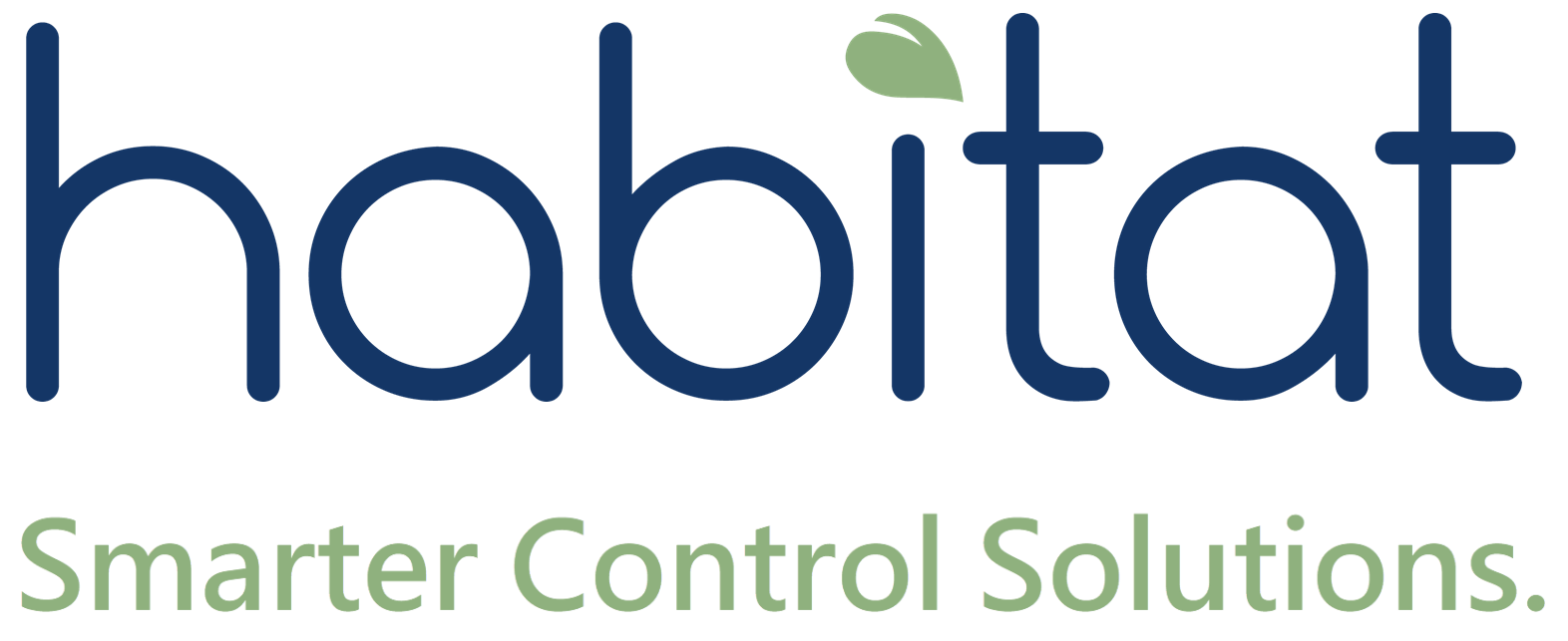 Smarter Control Solutions. Enhancing the Comfort and Security of your Environment
Smart product technology in both our homes and workplaces is always improving and evolving. As a technical reviewer for over 12 years when sampling and reviewing innovative smart product designs that encompass many unique features and is also "Simple Smart", meaning someone's 89-year-old Grandmother can operate it, is what truly separates innovation in a product. The model HTE-01 Habitat wireless smart thermostat with its Wi-Fi capability is such a product.
Design and engineered by Habitat Technologies, a New York State based smart controls manufacture with offices and research facilities in New York. Habitat's HTE-01 can transform a 30 plus-year-old Fan Coil unit or PTAC (Package Terminal Air Conditioner) into a state-of-the-art heating and cooling unit without breaking open walls to run wires to it because of its unique wireless mesh technology. The Habitat thermostat can be wall-mounted anywhere in the space because it provides the option to be both battery or hardwired powered. This feature allows true temperature control over the space it is monitoring.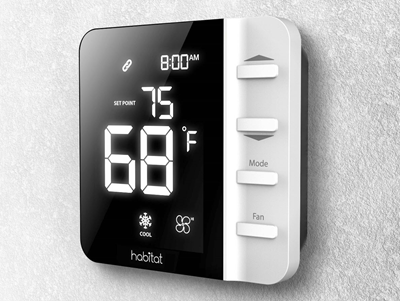 This smart thermostat also incorporates features like being able to be fully programmable or non-programmable as well as implementing configurable set point and system delays. It also has a setback / away energy management mode feature. A key feature the Habitat has is it incorporates a patented "Guardian" built-in water leak sensor technology with alarm and system monitoring as well as lock-out protection to help prevent against water leaks and system flood damage. When incorporating it's Homelink module the Habitat thermostat provides hands-free operation with its Amazon Alex and Google Assistant capability, as well as full system remote control access and monitoring.
The only drawback is that the Habitat HTE-01 is only available for purchase through licensed HVAC installers, so a DIY must go through a licensed HVAC technician.
For more information, one can go to their website, www.habitattechnologies.com
*J.R. Michaels is a design engineer and a technical consultant. She holds an MS in Engineering Technology from Purdue University.
Media Contact
Company Name: Habitat Technologies Inc.
Contact Person: Michael Daniels
Email: Send Email
Phone: (212) 518-1514
Country: United States
Website: www.habitattechnologies.com