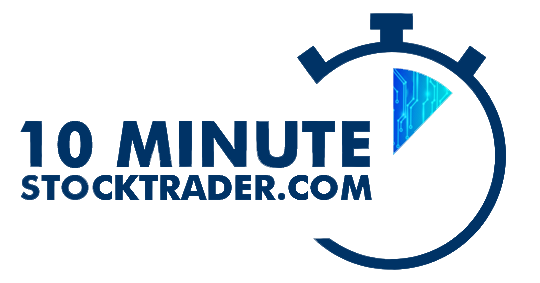 Amazon is trying to buy MGM Holdings, which would become huge. Christopher Uhl, Founder & Head Trader at 10MinuteStockTrader.com, Two Time Top 100 Person in Finance and host of The How To Trade Stocks And Options Podcast, thinks that Amazon put their target right on Netflix thinking that they can do better. And instead of having to build up studios and spend years trying to figure out how to create amazing content, Amazon would just buy all the content with all the money that they have.
It's really interesting because Amazon has had a decent growth from their prime membership subscribers going straight into the prime videos. But now they're basically taking as big a step as they possibly can, trying to become huge just by buying their way into the door.
Generally with this type of news, there's this "buy the rumor, sell the news" that goes on with the stock, and you'll see the stock start moving up quickly. But that's not the case here. In fact, it's been drifting sideways and is still about 10% off its all time highs. Investors might still not be convinced with the story, just yet.
Christopher M. Uhl, CMA, MOSM – 10MinuteStockTrader.com
Since launching his podcast, The How To Trade Stocks and Options Podcast (Featured in the Top 10 Investing Podcasts on iTunes) in 2019, Christopher's viral trading wisdom has racked up over 1 million downloads in over 150 countries around the world. Christopher Uhl, CMA, MOSM, has been recognized as a two-time Top 100 Person in Finance, nominated for Top 100 Global Leaders in Finance and his company, 10MinuteStockTrader.com has been nominated as one of the 20 Most Innovative Companies of the Year for 2020. Christopher aims to share trading wisdom at the pace we want entertainment and make trading wisdom go viral.
Our Mission Statement: To empower others to employ the strategic advantages of options trading and provide confidence that they can trade faster, trade smarter and potentially profit in any market scenario.
For more information, please visit our website: http://10minutestocktrader.com
Media Contact
Company Name: 10minutestocktrader.com
Contact Person: Christopher Uhl
Email: Send Email
Phone: 9032245582
Address:PO Box 177
City: Prosper
State: Texas
Country: United States
Website: 10minutestocktrader.com