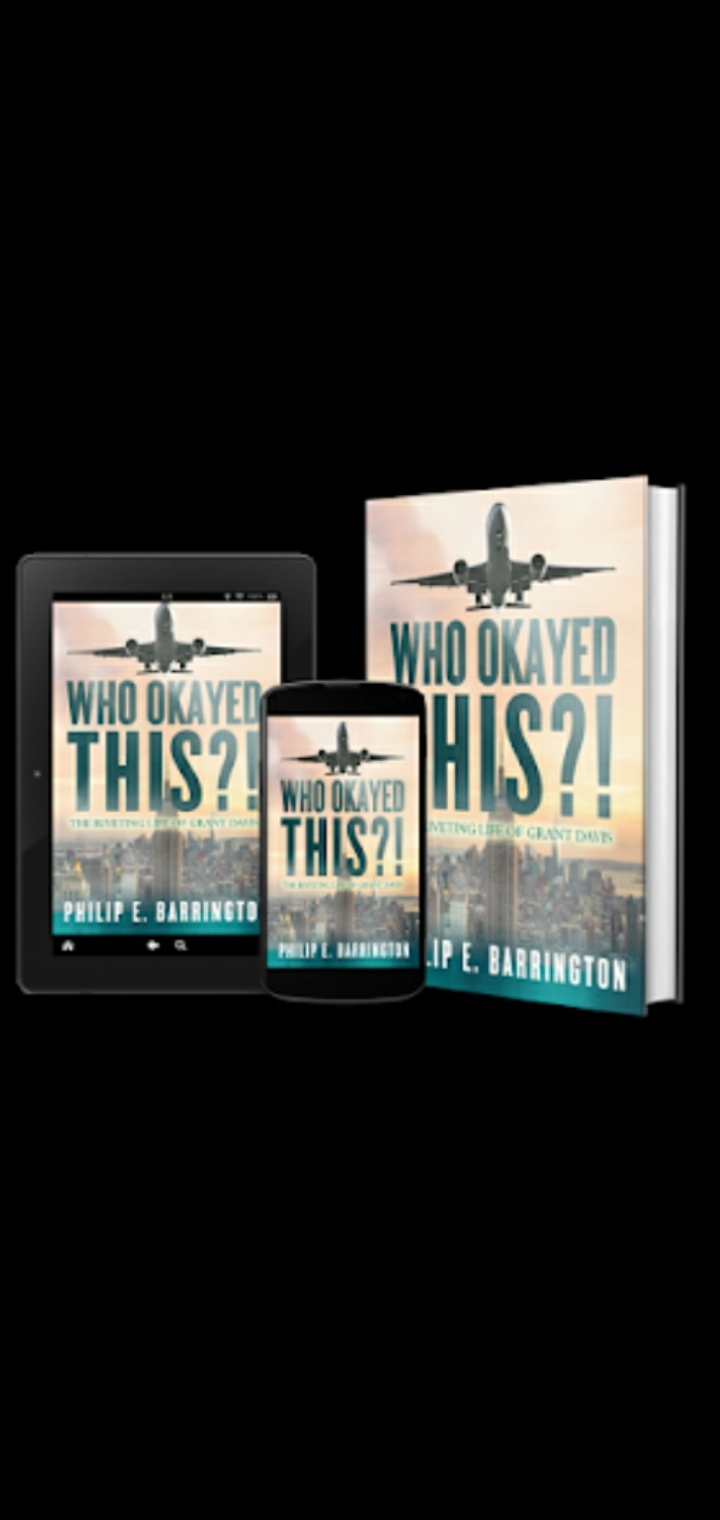 Barrington, reveals a suspense-driven plot, centered on a man named Grant Davis.
Grant experienced a home invasion that left him fighting for his life!
Soon after, he received a collect call from Sing Sing, from an anonymous individual stating that he is going to kill him, he won't see it coming and that his time is running out!
Grant says "It's been several years since, but still to this day, in the early morning hours, when fear has the best of me and it becomes too much, I think about what he said, it haunts me all the time, like clockwork ticking in the back of my mind, wondering if my life will be taken away from me and when that ticking will ever stop!"
Barrington aims to highlight how quickly circumstances can change and says "It's a rollercoaster ride on how someones life can be turned topsy-turvy in a split second from something as simple as a phone call."
About the author:
Originally from New York City, acclaimed author Philip E. Barrington worked in the world of luxury for many years within the "Jewel of N.Y.C." It's where celebrities play and fantasies come to life. Before then, Philip researched advanced water physics, fluid dynamics, cell physiology, biophysics and how synergistically this can assist in the restoration of health.
He now resides in the sunshine state, where he taps into his creative side and expresses his inspiration on paper with the passion that he has developed for his craft as a novelist.
Who Okayed This?! The Riveting Life of Grant Davis (ISBN: 9781649909312 / 9781649905765) can be purchased through retailers worldwide, including barnesandnoble.com and Amazon.com
Wholesale orders are available through Ingram. Visit philipebarrington.com for more information.
About MindStir Media:
MindStir Media LLC is an award-winning book publisher. To learn more about publishing a book with MindStir Media, visit http://mindstirmedia.com or call 800-767-0531.
Media Contact
Company Name: MindStir Media LLC
Contact Person: Jen McNabney
Email: Send Email
Phone: 800-767-0531
Address:45 Lafayette Rd Suite 181
City: North Hampton
State: NH
Country: United States
Website: http://www.mindstirmedia.com