In the summer of 2021, Get up to the sky, a new women's media project will be launched — a detailed guide on how to become the best version of yourself containing the latest information from the world of fashion, beauty, and health, as well as contacts of experts working in these spheres.
The idea to create Get up to the sky was not random.
Being a professional model who has been with the world of fashion since a young age, Ellen Alexander constantly travels the world. She often holds shootings for women's glossy magazines where she communicates with girls on various topics. Ellen knows how crucial it is for each of us to be neat and attractive and emphasize our individuality. It makes us feel confident and comfortable, no matter what country we live in.
Although today there are many resources on the web where you can find useful information on beauty, fashion, and other areas of life, as a rule, portals offer only an overview of major trends. But after all, every woman wants to be exceptional, which means choosing something that will create just her unique style. Moreover, it usually takes a lot of time to find useful sites.
Knowing this, Ellen created Get up to the sky, a portal with the most up-to-date information on how to create that very individual style: choose clothes, shoes, accessories, cosmetics, and much more. And most importantly – where to find experts in fashion, beauty, health, and other important areas of life and get their professional advice. Each person is unique. Only an individual approach works. After all, you can choose what suits a person and avoid general recommendations, only considering each case separately.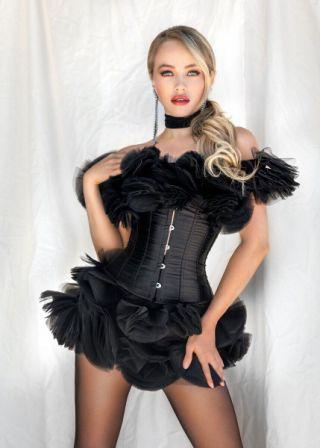 To minimize search time, Get up to the sky features active links to specific sources of expert information, trusted resources where you can buy the quality products you need, expert contacts, and detailed information on how to care for yourself, including at home.
In addition, there always will be an up-to-date digest of new useful products and services of the global fashion, beauty, and health industry market.
And, of course, advice from Ellen Alexander, who has first-hand knowledge of beauty and fashion industry. She herself went a long way from a young debutante on a Russian channel, where she was invited to star in a commercial, to a model on the covers of glossy magazines in Russia and abroad, the participant of numerous projects, author of songs and music, a person who has been to different parts of the world and knows how to look always "as on the cover" in practice.
Get up to the sky is also an opportunity for users to be the first to read books published by Ellen and to communicate with each other: share experiences, get tips, discuss current topics.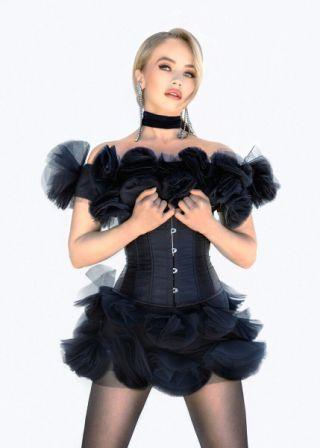 Get up to the sky is a guide to a better self-image: the information on this resource will inspire you to improve the quality of life. Find almost everything that will be useful and interesting to every girl on one portal by hashtag #getuptothesky.
About the founder
Ellen Alexander is an American model with Russian roots, cover model for glossy magazines, project participant, songwriter and musician, co-founder of biotech startup Create U future. She graduated from G.V. Plekhanov Russian University of Economics, the Department of International Economic Relations.
Media Contact
Company Name: Ellenlifestyle
Contact Person: Ellen Alexander
Email: Send Email
Phone: +14158860884
Country: United States
Website: www.ellenlifestyle.com