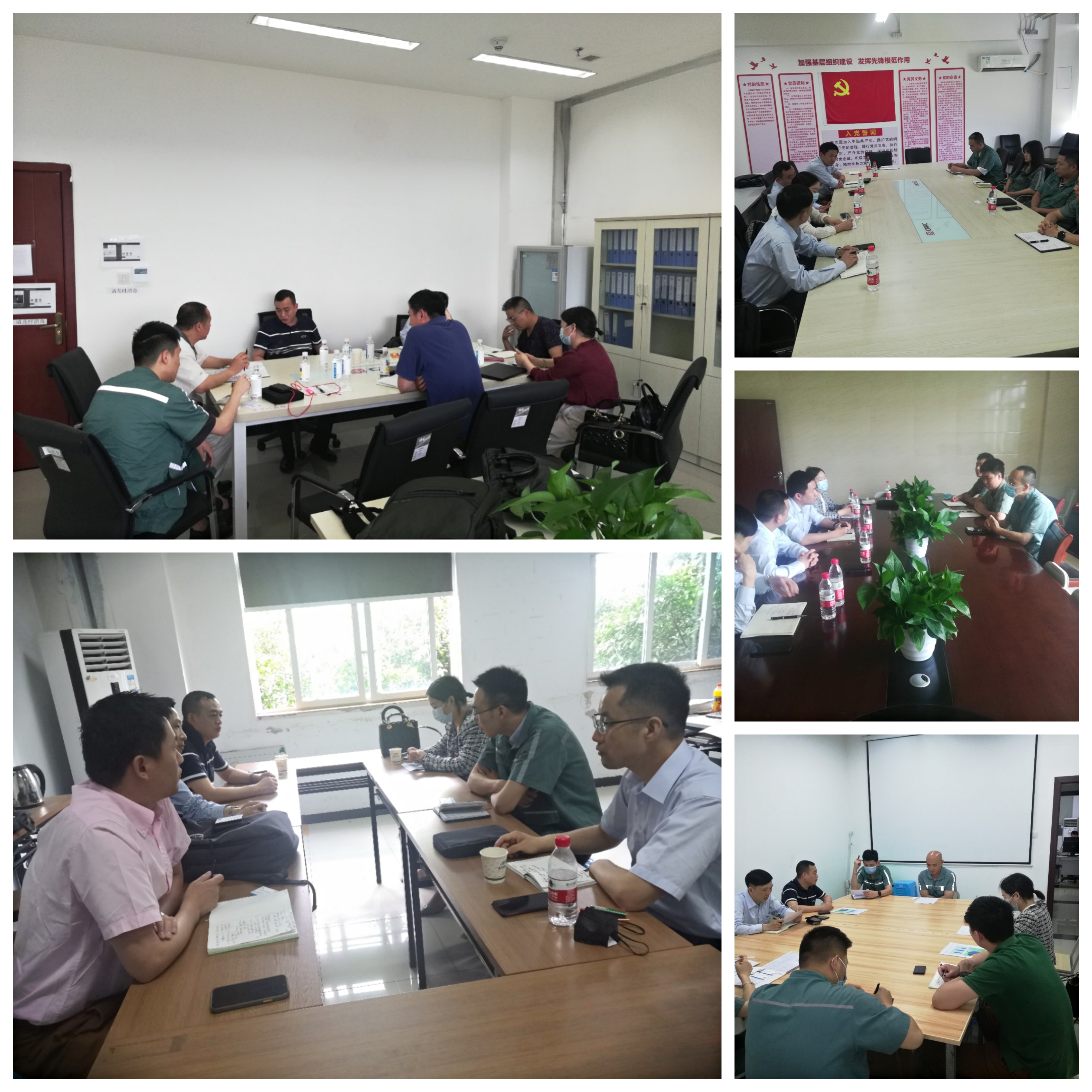 From May 17 to 20, 2021, under the leadership of Pan Yinhua, Deputy General Manager of SONGZ Rail Transit Business Department, Zhong Huawei from Marketing Department, Qian Kai and Liu Jie from Technical Quality Department, and Zhu Hui from Service Department, will go to Chongqing Rail Transit The group's vehicle bases/depots, and CRRC's Chongqing Metro service stations visited.
Since entering the Chongqing subway market in 2013, a total of 126 air-conditioning systems have been provided to Chongqing subway 1, 3, 5, 6, and ring lines, covering the three major platform vehicles of Chongqing rail AS, B, and monorail. At present, there are seven air-conditioning manufacturers entered the Chongqing market, and SONGZ Chongqing's market share exceeded 26%, ranking first.
This time, at each vehicle base, both parties took a pragmatic and efficient attitude and fully focused on product use, operation, and service for key exchanges. SONGZ gave answers to the concerns of users one by one.
In the process of communicating with the depots of Chongqing Metro Operation Company and CRRC Chongqing Service Station, Mr. Pan first expressed his gratitude to customers for their trust and support to SONGZ over the years and said that Chongqing is one of SONGZ's most important markets. SONGZ will always uphold the best product quality and the best service concept, and implement it in action to give back to customers so that users can "buy with confidence and use with ease". The depot heads and service station heads also fully affirmed SONGZ's high-standard return visit, and gave a good evaluation of the overall operational stability and comprehensive service guarantee capabilities of SONGZ products, and hope that SONGZ will make persistent efforts in the Chongqing market. With greater achievements, both parties will jointly escort Chongqing citizens to travel more comfortably!
During the period, the various railway departments also made a special trip to Chongqing SONGZ Company to conduct full exchanges on the follow-up Chongqing local further market and service coordination. The leaders of both parties are very confident to jointly build the SONGZ Chongqing rail base market.
The successful completion of this visit to Chongqing is inseparable from the careful planning in advance of the various functional departments of the rail air-conditioning division and the high coordination of the team during the visit. In the follow-up track business department will continue to organize middle-level and above key personnel to conduct special visits to customers in other markets, and continue to practice the market awareness, quality awareness, and coordination awareness of all employees!
Media Contact
Company Name: SONGZ AUTOMOBILE AIR CONDITIONING Co., Ltd
Email: Send Email
Phone: +86 21 54428913
Address:No. 4999 Huaning Road
City: Shanghai, 201108
Country: China
Website: https://www.songzac.com/