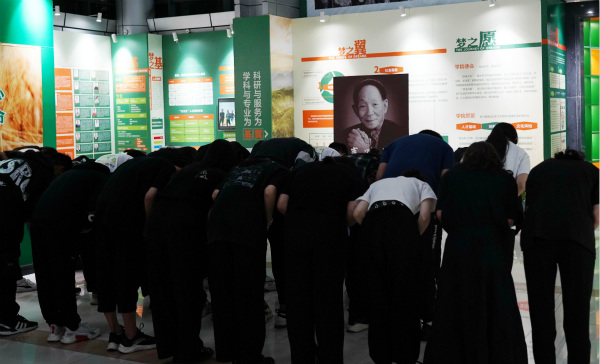 Students pay their respects to Yuan Longping, China's top rice scientist, at a memorial activity at Zhejiang A&F University in Hangzhou on May 22. [Photo/IC]
An activity to bid farewell to Yuan Longping, the "father of hybrid rice", was held in Hangzhou, Zhejiang province, on May 22.
Hundreds of students in black paid their last respects to Yuan at Zhejiang A&F University.
The top rice scientist, who developed the first high-yield hybrid rice strain in 1973, died of organ failure on May 22. He was 91.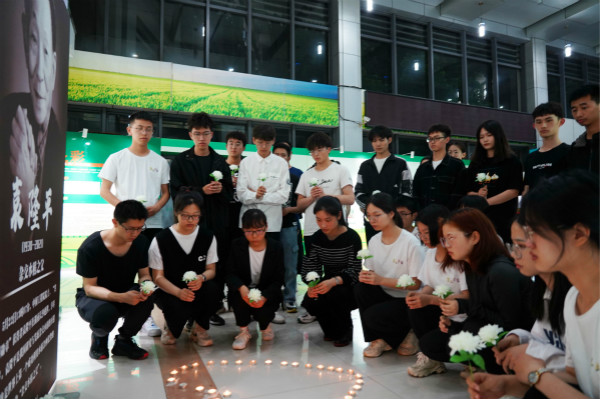 Students present bouquets and candles to bid farewell to Yuan Longping at Zhejiang A&F University on May 22. [Photo/IC]
Yuan spent over five decades researching and improving hybrid rice, which has now reached its third generation, helping China make the outstanding achievement of feeding nearly one-fifth of the world's population with less than nine percent of the world's total arable land.
The College of Agriculture and Food Science of Zhejiang A&F University was established in June 2007.
The college has 13 undergraduate and graduate programs including Food Science and Engineering, Agronomy, Seed Science and Engineering, and Food Quality and Safety.
In the past three years, more than 340 academic articles have been published, including more than 90 articles that have been cited in SCI, EI and ISTP. Additionally, 55 authorized patents have been obtained.
Media Contact
Company Name: The Information Office of Hangzhou Municipal Government
Contact Person: Cai Jingwen
Email: Send Email
Phone: 0510-68559077
Country: China
Website: http://www.ehangzhou.gov.cn/