The songwriter and producer of RnB and Trap Soul music known as Adam John has released his latest official mixtape, "Run from Love." It has been proudly published as an independent release without the involvement of the corporate music industry with 7 official music videos directed by Mikey_2_Clipz with the DS_Creatives production team. Chill, mellow, and bearing a smooth, contemporary suavity, "Run from Love" introduces Adam John as one of the most intriguing RnB artists of Q4 2020.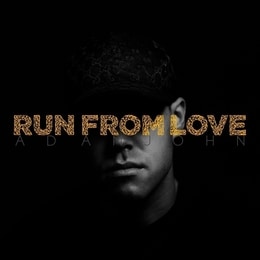 Adam John cites as main artistic influences Michael Jackson, The Weeknd, Travis Scott, and Chris Brown. With an emphasis on subtle beats, flowing groove, and plenty of romantic tension, "Run from Love" by Adam John has a little something for everybody.
Asked to describe the overall theme of "Run from Love," Adam John's representation writes: "From soulful heartbreak records, to hard-hitting trap songs, this sonic masterpiece of work portrays it all. Over '80s synth beats (Meant to Be) (Promises), and high-impact trap/club instrumentals (Gucci Fedora) (Gettin to the Bands), Adam John depicts his story of love, and of life without.
Check out Adam John on YouTube at https://youtu.be/zvjvI1DeMcc and visit his Instagram page at https://www.instagram.com/adamjohnthedon
Media Contact
Company Name: 3000 Records
Contact Person: Terrance Schemansky
Email: Send Email
Phone: (586) 480-3000
Country: United States
Website: http://www.3000records.com