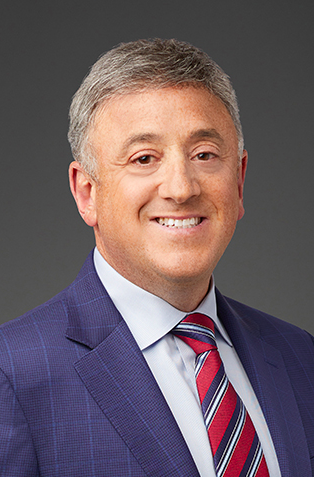 Zantac (also known generically as ranitidine) emerged on the pharmaceutical markets in the late 1970s and early 1980s. This drug worked wonders to control pesky and painful heartburn and other GI symptoms and conditions. Zantac became widely popular and was eventually sold over-the-counter (OTC) as well. It was the 41st most commonly prescribed medication in the U.S. in 2018, with more than 18 million prescriptions. However, in 2019, it was discovered through lab tests that some samples of Zantac contained the known carcinogen NDMA. This critical finding prompted many who previously took Zantac or ranitidine to contact Chicago Zantac lawyers for help.
Malman Law is a Chicago law firm that is taking on Zantac cases to seek recovery for ranitidine users now facing cancer diagnoses. These individuals and their families might experience extensive losses, and the legal team is standing up for their right to compensation.
Zantac's Demise
By April of 2021, Zantac and ranitidine were pulled from the market. It was linked with many different types of cancer, such as:
Bladder
Breast
Colon
Pancreas
Blood
Prostate
Liver
Kidney
Stomach
Lung
Intestinal
In addition to various types of cancers, the use of Zantac has been linked to:
Liver failure or reduced liver function
Reduced lung and kidney function
Reduced lung function
Jaundice
Skin rash
Hair loss
Vitamin B-12 deficiency
Reduced platelet levels
Irregular heartbeat and/or rapid heartbeat
Nervous system dysfunction
Dizziness
Drowsiness and/or sleep problems
Headaches

Common Losses in Zantac Claims
Individuals who took Zantac and were later diagnosed with related cancer or another related condition may have suffered many losses. These losses are referred to as damages and are typically the basis for how much compensation an injured individual should receive in a personal injury claim.
Common damages for victims impacted by Zantac can be monetary, usually known as special or non-monetary, often called general. Special damages in Zantac claims might include:
Past and future medical bills
Past and future lost wages
Out-of-pocket expenses like travel to medical appointments, prescriptions, and durable medical equipment
General damages are much less objective. For example:
Pain and suffering
Emotional and mental anguish
Scarring or disfigurement
Loss of enjoyment of life
Loss of consortium
General damages represent the losses that Zantac patients suffer that can't easily be given a monetary value. Evidence, such as bills or receipts, of a specific dollar amount, can't support these damages like they can special damages. However, they are losses for which the injured party or their family member still deserves compensation. An experienced Chicago Zantac attorney can help them seek this compensation.
A Skilled Chicago Zantac Lawyer from Malman Law Can Help
Those diagnosed with cancer or another serious medical condition after taking Zantac or their loved ones can rely on the skilled Chicago Zantac attorneys at Malman Law to seek the justice they deserve from drug companies who put profits over people. Zantac victims and their families can receive a no-obligation confidential case evaluation.
Call (312) 629-0099 or complete their online contact form today.
Media Contact
Company Name: Malman Law
Contact Person: Steven Malman
Email: Send Email
Phone: (312) 629-0099
Address:205 W. Randolph St., #1700
City: Chicago
State: Illinois, 60606
Country: United States
Website: https://www.malmanlaw.com/