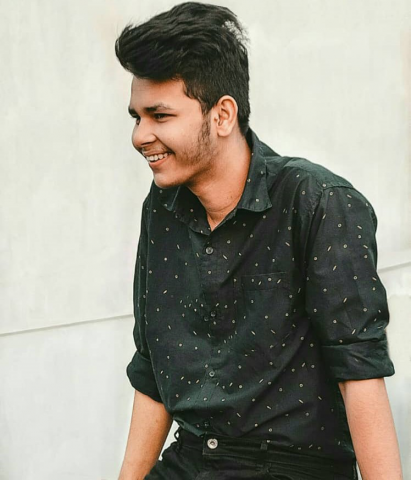 Mayeen Uddin Rehman is one of the famous names when it comes to emerging singers and musicians. Besides being a successful Entrepreneur, he tried his luck in singing and music. His Amazing music videos and songs make him a known face in his circles and fans. His singing of different songs makes his popularity soaring in the recent past few months over the landscape. Born as Mayeen Uddin, he is better known by his brand name Mayeen Uddin Rehman and is a Bangladeshi singer, Producer, and actor. He got introduced to the music industry by launching his first soundtrack, "Sad For You Midtown," on SoundCloud.Since then it was no looking back for the singer as he kept on coming with one and the other.
"Speaking about professional life, Mayeen Uddin Rehman Said, "I am passionate about my work and everything that I do. "I am ambitious and driven. I thrive on challenges and constantly set goals for myself, so I have something to strive toward. I'm not comfortable setting, and I'm always looking for an opportunity to do better and achieve greatness."
Mayeen Uddin Rehman is also a reputed and successful entrepreneur. He started Mayeen Tech, a startup company, in 2016. Mayeen Tech provides Graphic Design and Tech-related Solution services, which are now gaining popularity among people and are working with several entrepreneurs from across the country and abroad. Mayeen Uddin Rehman says, "Success usually comes to those who are too busy to be looking for it."
Mayeen Uddin Rehman has constantly proved throughout his brief career that he is here to stay by churning out memorable tunes and amazing hit singles at will. He has scored the music of many hit albums, telefilms, and movies in the short time he has earned the spotlight and fame.
We wish him luck for all his future works and initiatives, and pray he also achieves all that he dreamed of!
FACEBOOK: https://www.facebook.com/Official.Mayeenuddinrehman
INSTAGRAM: https://www.instagram.com/mayeen.rehman/
TWITTER: https://twitter.com/Mayeenofficial
Media Contact
Company Name: Mayeen Uddin Rehman
Contact Person: Media Relations
Email: Send Email
Address:125, Shar-e-Bangla Road, Rayer Bazar, Dhanmondi
City: Dhaka 1209
Country: Bangladesh
Website: mayeenuddinrehman.net