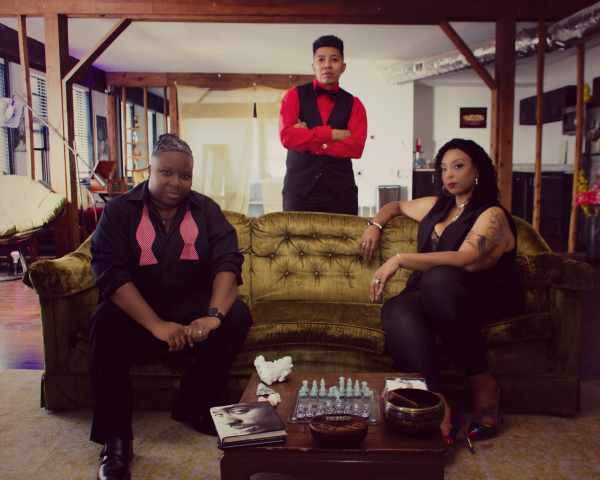 NuVysion Media Group, is excited to announce the launch of its brand-new music management division, NuVysion Music. Since the beginning, NuVysion Media Group has been faithful in delivering the best through its online streaming site, NUVYSION Channel. However, the company is now expanding through its very own music division.
"NuVysion has a passion for helping others develop and elevate. With that desire, dedication and Jamesa Washington's strong musical background, NuVysion Media Group teamed up to create a new division to the company. NuVysion Music is associated currently with two record labels and is looking to grow with continued opportunities for the artist", says a spokesperson for NuVysion.
To date, NuVysion Channel streams some of the best independent films, shows, documentaries, local sports, music, NMG originals and much more by some of the world's best independent artists. With NuVysion Music, this music management company will be dedicated to the artist's development, while helping build and take them to the next level. The company is focusing on creating a platform of diversity to display the works of some of the best music creators.
NuVysion Media Group services include photography, logo designs, scriptwriting, videography and PR for new artists. The company strongly believes in providing all-rounded support to its clients. All arrangements and preparations are made for the shoot by the company, such as hiring cast, film crew, selecting locations and staging the sets if needed.
"NuVysion Media Group has a streaming channel on Roku and Google TV with original shows from independent producers and directors. That is why, if you have a vision, we can bring it to life. The strength of our company lies in our rich experience and enthusiasm for fresh new projects. Let us be a part of your vision and journey into the film or music world", says a spokesperson for NuVysion.
The company presents itself as a platform for new exciting independent films, shows and music for the entertainment and pleasure of people of all ages. Some of the categories on the NuVysion Channel includes classics, sports, drama, horror, new releases, kids/family, music, talk shows/podcast, documentary, comedy, NMG originals. One of NuVysion Original shows on the network is Sultry Soul, hosted by Jamesa Washington, showcasing only videos from independent artists.

NuVysion Music is a US-based music company under CEO Kimlynn Archie (Stormii Knights), Tamika Archie COO and Director of Artist Management Jamesa "Jay" Washington is a team of motivated and creative people. The team continues to provide the highest quality entertainment and support independent artists and filmmakers.
For more information, please visit:
www.nuvysionmediagroup.com
FB: NuVysion Media Group, NuVysion Streaming Channel
IG: @NuVysionMedia
Media Contact
Company Name: NuVysion Media Group
Contact Person: Tamika Archie
Email: Send Email
Country: United States
Website: http://www.nuvysionmediagroup.com