Cardiff, NSW – Cardiff Dental is a local family-owned and operated practice. The dental practice takes pride in offering top-quality dental solutions to the members of its community. Locals who wish to maintain a bright smile and good oral health can take advantage of the clean, hygienic, and welcoming environment created by Cardiff Dental to get started.
Rated among the best dental offices in the area, Cardiff Dental has an experienced team that offers personalized care and treatment solutions to each patient. Patients visiting the dental office can take advantage of their general dentistry solutions to advance their oral health and wellness. Patients will have access to general and preventive dental solutions like dental cleaning and check-up service that ensures that their teeth are free from plaque and tartar.
Other general and preventive dental solutions offered include a children's dental benefits schedule aimed at setting a solid dental foundation for them, children's dentistry to improve oral health and monitor dental conditions, wisdom tooth removal, and gum disease risk prevention.
The dentist Cardiff NSW also addresses dental emergencies that are characterized by pain, inflammation, and other discomforts in the head and neck. Patients can visit the dental practice for all emergency dental care and treatment needs including children's dental emergencies, broken dentures, knocked-out teeth, toothache, or dental pain.
Describing their comprehensive dental solutions, the dental practice's Dr. Sumanth Bagapalli said, "Our full suite of dental services minimises the need to refer patients elsewhere for treatment. As a team of dentists and hygienists, we can make your services more efficient, accessible, and affordable."
Patients who suffer from orthodontic problems or those who are unhappy with the alignment of their teeth can also visit the dental practice for orthodontic help. The orthodontic dentist Cardiff NSW addresses all common orthodontic problems like crowded teeth, malocclusion, underbites and overbites, crooked teeth, and more. Patients who wish to enjoy a set of straight teeth will have access to a range of treatment solutions, including the latest Invisalign aligners that offer more convenience over traditional braces. The orthodontist at the practice will walk patients through the pros and cons of the orthodontic solution offered while making sure that patients choose what is best for them.
Patients who want whiter or fuller teeth can visit the dentists for help. The dental practice offers other cosmetic dental procedures like composite fillings, porcelain veneers, and teeth straightening without braces. Patients can also choose restorative dental procedures like dental implants to address tooth loss or damage.
Take advantage of all of the dental solutions offered by the dentists at Cardiff Dental. Get in contact with the dentists via phone at (02) 4954 6888 or visit them at 34B Kelton Street, Cardiff NSW 2285 AU. For more information, visit their website.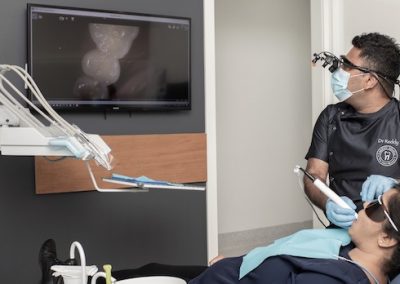 Media Contact
Company Name: Cardiff Dental
Contact Person: Dr Sumanth Bagapalli
Email: Send Email
Phone: (02) 4954 6888
Address:34B Kelton Street
City: Cardiff
State: NSW
Country: Australia
Website: https://cardiffdentistry.com.au/