Adelaide, SA – Genders and Partners is the oldest and one of the most respected law firms in South Australia. The team at Genders and Partners understands the importance of choosing the right attorney and of preparing for the future, and that is why they make sure that each client is given the personalized legal service that they need. Clients who choose the team at Genders and Partners will enjoy premium legal solutions with no regrets.
Speaking about the practice, the firm's Rod Genders said, "Founded in 1848, we are the oldest law firm in South Australia. We pride ourselves upon our integrity, personal service, and professionalism. We specialise in wills and estate planning, trusts, and probate and administration of deceased estates. We understand that you are busy – building a family, a career, a business, a prosperous future. You want to be sure that you're making the right decisions for yourself and your loved ones, and that your plan will work when it is needed most. You need to know that you and your family will be taken care of if anything happens to you. We can help you plan for every stage of life's journey, and do so in the most convenient, courteous, and effective manner possible. We are here to serve you."
Clients who choose Genders and Partners for their wills, estate planning and probate Adelaide SA can enjoy the convenient home visits the lawyers offer to discuss their needs as well as how they can help. The attorneys listen keenly and will follow up with each client's finances, life goals, plans, and family to ensure that they enjoy the right solutions. The estate planning, probate, and will attorneys understand that priorities change over time. To that extent, they offer a constant update of estate planning and other documents to ensure each client's updated preferences and goals are captured.
With Genders and Partners, clients will have access to a friendly and personal team that is approachable and breaks down complex concepts into easy-to-understand bits. New clients who wish to work with the estate planning team can take advantage of their free 15 minutes telephone consultation to get started on a path to protecting themselves and their family's future.
Genders and Partners offers wills and estate planning, probate and estate administration, trusts and guardianship, as well as looking into inheritance claims and contested estate issues for clients. Genders and Partners' wills, estate planning and probate Adelaide SA service has earned a strong reputation among clients who have worked with them over the years.
Learn more about the firm by visiting their website. For more direct assistance, begin with a free 15-minute consultation by calling (08) 8212 7233. For an in-office meeting, visit Genders and Partners at Suite V1, Level 3, 169 Fullarton Road, Dulwich SA 5065 AU.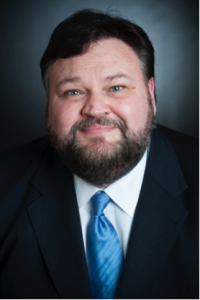 Media Contact
Company Name: Genders and Partners
Contact Person: Rod Genders
Email: Send Email
Phone: (08) 8212 7233
Address:Suite V1, Level 3, 169 Fullarton Road
City: Dulwich
State: SA
Country: Australia
Website: https://www.genders.com.au