Northmead, NSW – Smiles First Dental is located in Northmead, offering comprehensive dental care in a modern practice with a friendly atmosphere for patients of all ages.
Smiles First Dental is headed by Dr Thomas Choi, who has devoted his life to ensuring that all his patients have beautiful and healthy smiles. He has experience working with patients of all age groups with varied dental problems professionally and with compassion. Dr Choi is a firm believer that through prevention, dental care can be improved. He also believes that being up to date with the current trends and techniques makes dental visits even more enjoyable. For this reason, he and his team are committed to providing individuals and families with the personalized care they require. Besides offering dental services, they also offer education and guidance for their patients for in-between visits, tips for maintaining oral health, and steps to take during emergency dental situations.
The team of dentists and staff at dentist Northmead have years of experience under their belts and are qualified to offer comprehensive treatments. The team takes care of the local families in a friendly and efficient manner to enhance their smiles. They also address the patients' concerns regarding oral health to ensure that all patients are comfortable in the clinic and are aware of the step by step process of all treatments and procedures.
Smiles First Dental is an accredited dental practice with the Australian Dental Association, Minimax Implant, Invisalign, Philips Zoom, and is a member of the International Association of Orthodontics.
The team at Smiles First Dental takes care of patients with dental pain, tooth discolouration, bad breath, redness of the gums, swollen gums or face, missing and crooked teeth, gaps between teeth, and those who need a regular mouth cleaning.
The dentist Northmead provides various services for general, cosmetic, preventative, restorative, and emergency care. These include check-ups, dental cleaning, mouth guards, bad breath treatments, fillings, and sealants. They also offer gum disease, root canal treatments, removal of wisdom tooth, teeth grinding, tooth whitening, bleaching, porcelain veneers, Invisalign, dentures, crowns, and bridges. Smiles First Dental provides implants and children's dentistry services, as well.
To offer these services, the team at Smiles First Dental uses current and up to date technology. These include an intraoral camera that takes photographs of dental issues for diagnoses, treatment, education and awareness. The team also makes use of in-house OPG for orthodontic treatments, extractions, and implants. Their digital X-ray machines help the dentists get detailed images of each tooth and the root cause of each dental problem.
Dr Choi and the Smiles First Dental team believe in giving back to the communities around them. This is the reason they work together with local communities who need their help for donations or services. They have worked with schools, community groups, local clubs, and businesses.
To learn more about Smiles First Dental, call (02) 9630 9996 to schedule an appointment or visit their location at 19/5-7 Kleins Road, Northmead, NSW, 2152, AU. For all inquiries about the services they offer, visit their website for more information.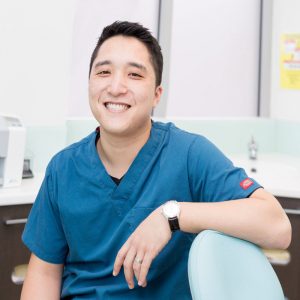 Media Contact
Company Name: Smiles First Dental
Contact Person: Dr Thomas Choi
Email: Send Email
Phone: (02) 9630 9996
Address:19/5-7 Kleins Road
City: Northmead
State: NSW
Country: Australia
Website: https://sfdental.com.au/