Leederville, WA – Dentists on Vincent Leederville is on the mission of providing dental solutions geared to resolving dental problems and taking away the anxiety of visiting the dentist.
Dentists on Vincent Leederville is made up of a team of dentists and staff committed to serving their patients in the most comfortable way possible. The experienced, friendly, and qualified staff keep up with the latest trends and technology to ensure that they provide quality dental services. Additionally, dentists are not only committed to providing oral care for their patients, but they also operate on the values of professionalism, compassion, and service. The team's friendliness ensures that the patients feel at ease, pleasant, and comfortable, therefore creating an atmosphere that is welcoming and homely for patients of all ages.
The team at Dentists on Vincent Leederville offers dental examinations regularly to help identify dental issues and prevent bigger and expensive treatments early. A patient with a chewing problem, tooth sensitivity, or toothache can find relief at the dentist's office in Leederville. Additionally, patients who exhibit symptoms such as bad breath, pain in their jaws, redness of the gums, swollen face or gums, bleeding gums, broken teeth, or dry mouth can also find a permanent solution at Dentists on Vincent Leederville. Not only does Dentist Leederville take care of dental problems and symptoms, but they also offer education and guidance to patients in terms of how long to take in-between visits, how many times to visit a dentist in a year, and any other concerns they may have.
Dentists on Vincent Leedervilleprovide a wide range of services. These include general dentistry needs, covering mouth guards, tooth decay, gum disease treatment, soft tissue laser treatment, and Frenectomy. They also offer cosmetic treatments, including teeth whitening, veneers, fillings and bleaching, and orthodontics for Invisalign, braces, and retainers. The dental team are experts in restorative dentistry for dental implants, dental crowns, bridges, inlays and onlays. The dentists also offer dental emergency services for trauma management, knocked out teeth, soft tissue injuries, chair sedation, and oral health assessments. To offer these services, Dentists on Vincent Leederville utilize the current dental technology and equipment, including ozone treatment, CEREC fast turnaround crowns, and digital X-rays.
The team at Dentist Leederville is available at the convenience of each patient with evening, weekend, and holiday appointments. The practice is located off of the freeway, with ample car parking across the road for easy accessibility. Additionally, the dentist offers a referral rewards program that enables the patients to refer friends, family members, or colleagues. They also offer pro-bono services to their clients in genuine need that cannot afford dental services.
To learn more about Dentists on Vincent Leederville, call (08) 9242 4400 to schedule an appointment. or visit their location at 322 Vincent St, Leederville, WA, 6007, AU. For any enquiries about the services they offer, visit their website for more information.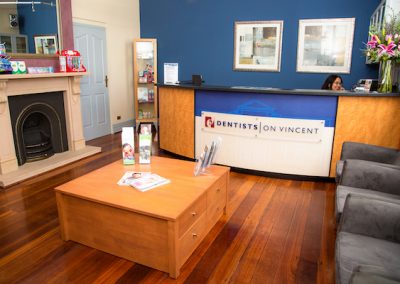 Media Contact
Company Name: Dentists on Vincent Leederville
Contact Person: Dr Ian Lamattina
Email: Send Email
Phone: (08) 9242 4400
Address:322 Vincent St
City: Leederville
State: WA
Country: Australia
Website: https://dentistsonvincent.com.au/