North Lakes, QLD – Passion Family Dental North Lakes is a dental clinic on the mission of helping the residents of North Lakes understand and take control of their oral health.
Passion Family Dental North Lakes is a family business made up of Australian-trained physicians and staff who are high achievers in their fields. The team is passionate about working together with each patient to give them the services they require seamlessly. They further understand how difficult it can be to visit a dental office. This is why the team has gained years of skills in helping patients overcome nervousness and anxiety. They are also trained on comfortable and safe techniques to ensure that each dental procedure is painless.
Additionally, the team at dentist North Lakes and Mango Hill respect each patient's circumstances and spend a lot of their time listening to their interests to offer personalized treatment. With their best interests at heart, the patients are guaranteed to experience a warm and pleasant treatment in a modern and up-to-date facility. The clinic further meets the Australian Dental Association requirements, including cross-contamination codes and infection control. This is only possible because of the sterilized equipment and the team's passion for staying up to date with the latest industry news.
Passion Family Dental North Lakes believes that they answer all dental concerns thanks to their devotion to providing high-quality services. The services include emergency care which takes care of wisdom teeth and other tooth extractions, treatments of the root canal, cracked or broken teeth, crowns, inlays or onlays, lost fillings, teeth that have been knocked out, toothaches, injuries of soft tissues in the mouth, tooth abscess, and many more.
They also offer preventative dental services, including comprehensive examinations, dental cleaning, night guards, mouth guards, and many more. Passion Family Dental North Lakes also offers restorative dental services, general dentistry, cosmetic dental services, and orthodontics. The team ensures that they focus on each patient to give them a beautiful smile, a thorough clean, or advice on maintaining oral health in-between visits.
Not only is the team at dentist North Lakes and Mango Hill devoted to providing high-quality dental services, but they also are committed to giving back to the communities in North Lakes and Mango Hill. This is evident in their community development activities, including football clubs, color frenzy markets, business fairs, childcare and playgroup visits, and many more. Additionally, Passion Family Dental North Lakes also has a podcast and a blog with information beneficial to all patients.
To learn more about Passion Family Dental North Lakes, call (07) 3465 1199 to schedule an appointment. Or visit their location at Unit 4/ 6 Endeavour Boulevard, North Lakes, QLD 4509, AU. For any online inquires about the services they offer, visit their website for more information.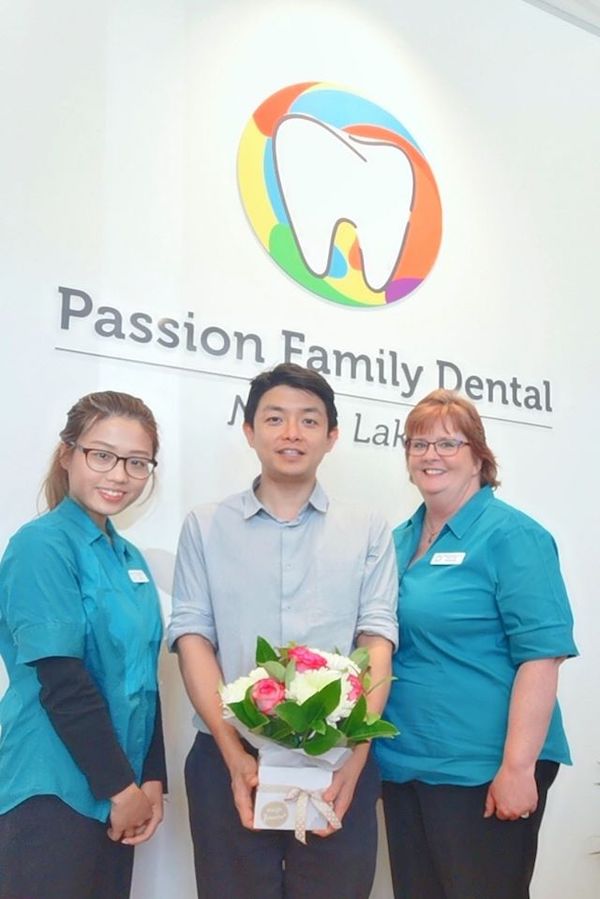 Media Contact
Company Name: Passion Family Dental North Lakes
Contact Person: Dr. Sam Ooi
Email: Send Email
Phone: (07) 3465 1199
Address:Unit 4/ 6 Endeavour Boulevard
City: North Lakes
State: QLD
Country: Australia
Website: https://passionfamilydental.com.au/