Independent label WiLdChiLd Muzik Group is set to release "The Pay Phone" on July 24th to high anticipation.
WiLdChiLd Muzik Group recently announced they will be dropping the powerful new song "The Pay Phone" on July 24th, 2021 across all major digital platforms. The track tells the tales of the gritty streets of East Harlem and was written by J. Groove's big brother Robert Groover and Edward Pitts for their new series that bares the same name and a similar concept, "The Pay Phone".

Video Link: https://www.youtube.com/embed/xgNVOkZJzuc
Anyone from Harlem, or who understands urban New York will testify that growing up in the Dewitt Clinton Houses can be tough. Making it from a child to a young man could even be seen as an accomplishment. For WiLdChiLd Muzik Group Artists J. Groove & Mr Mozez J. Groove (born Jamie Groover) and Mr, Mozez (born Muarice Wright) they've stepped up even beyond that to not just survive but also to become one of New York's most promising prospects as a dual rap and production team (producing as 1760Muzic).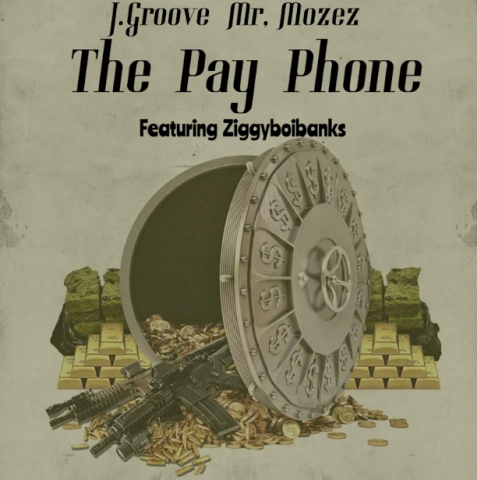 "Everything came together perfectly for this track and we know it is going to be appreciated," commented J. Groove. "This is the kind of rap that made NYC a legendary mecca of our culture. And we are bringing those raw lyrics, style, and beat back."
The two friends have worked together for years both behind the mic and the boards but this is probably the song that will raise their profile and get them much more noticed.
As for the production they remarked, "Our team is 1760Muzic. We been doing production together for about 10 years now. And now we are set to take things to the next level and make us household names."
For more information contact wildchilmuzikinfo@gmail.com and DC176Muzic@yahoo.com.
Media Contact
Company Name: WildChild Muzik Group
Contact Person: DJ Big Stew
Email: Send Email
Country: United States
Website: https://youtu.be/xgNVOkZJzuc