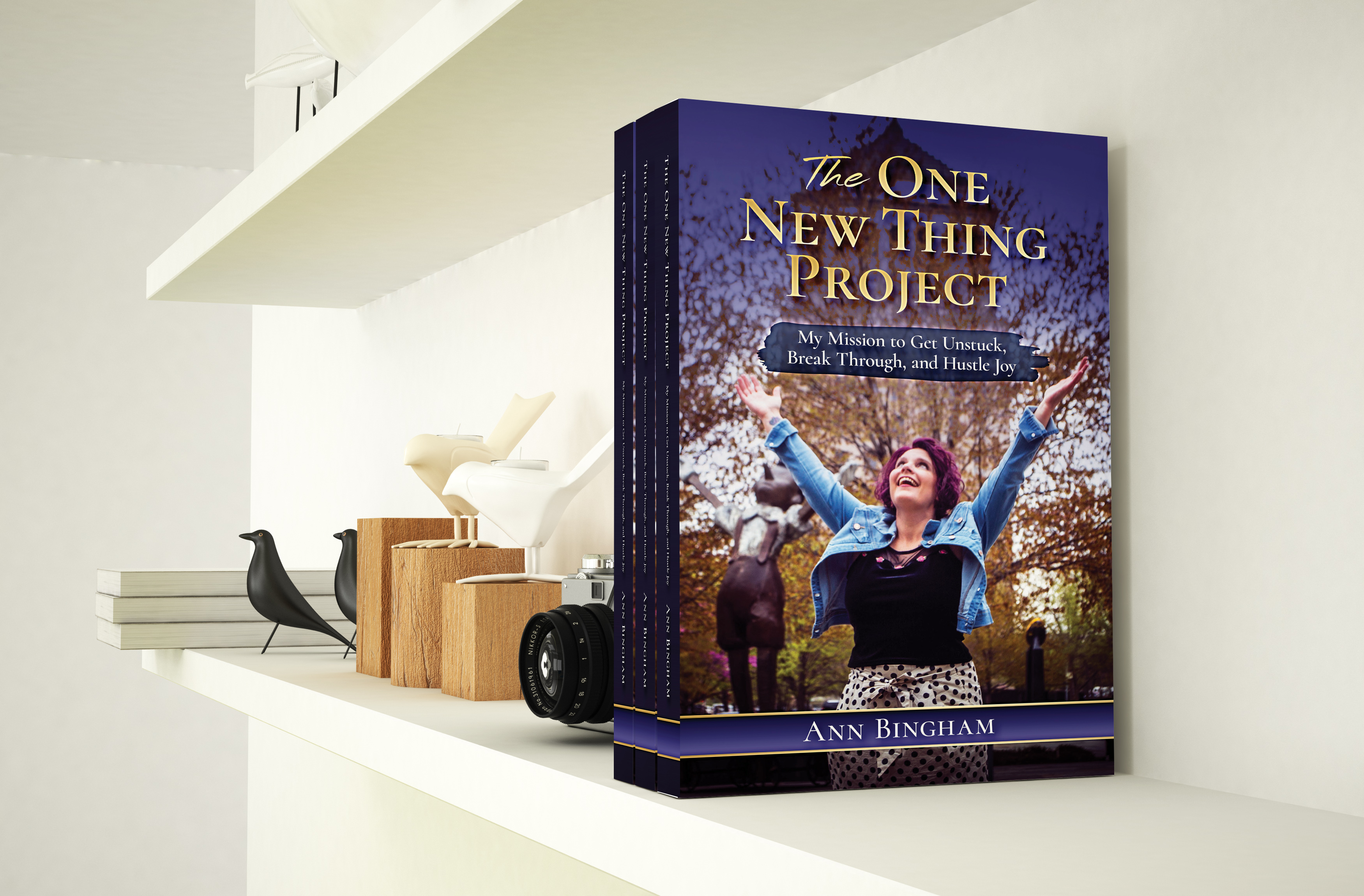 Consummate Educator and Author, Ann Bingham is announcing the launch of her new book titled "The One New Thing Project", a collection of new and novel experiences of the Author, which will be released on August 1st, 2021.
The One New Thing Project stimulates the readers' brain's need for exciting experiences, interspersed with a bit of fun and community, to hack one's creativity, resilience, and confidence. Ann has done more than 250 new things over the last nine years.
Speaking about the book, Ann said: "Have you ever felt unhappy? Less than confident? Like everyone had it together, and you didn't? That's how the One New Thing Project started for me over nine years ago. I felt like I had it all. I had an enviable life; a marriage straight out of a 90's sitcom, two intelligent, well-behaved teenagers, a lovely house in the suburbs, and the job of my dreams. Yet, I couldn't help but feel like I wasn't doing it right. Like I wasn't measuring up. Like I was happy, and yet—not."
"The One New Thing Project: My Mission to Get Unstuck, Break Through, and Hustle Joy is perfect for anyone who is feeling a little stuck, feels like everyone else has their stuff together except for them, or is still trying to figure out what they want to be when they grow up. I share stories, tips, and tools from my experience trying different new things over an extended period. You'll learn why new experiences are valuable and how to easily fit them into your life. I'll share some of my favorite new things and what kinds of new things to look for when you want to make specific changes. You also get tips to keep your One New Thing Project going and what to do when you get stuck, including links to ideas and workbooks," Ann explained.
Ann also has merchandise on her website including the One New Thing Box, One New Thing Boxes which contains her mini adventures. "We carefully curate a wide variety of unique stories to bring you special experiences that you've probably never tried before—new things to do, taste, and create. Our boxes cost $45 but have a retail value in excess of $75", she said.
A quintessential teacher, Ann brings more than 30 years of experience in education, along with a Master's Degree in Developmental Psychology, to this unique and engaging way to help you get unstuck, breakthrough, and hustle joy.
Media Contact
Company Name: The One New Thing Project
Contact Person: Ann Bingham
Email: Send Email
Country: United States
Website: https://theonenewthingproject.com/the-one-new-thing-project-home/