The global Coronavirus pandemic has accelerated some major shifts that were already taking place around the world. One of the major changes has been the push towards getting more and more businesses onto digital platforms.
Technical knowhow is no longer merely desirable but essential in the modern world.
Hermann Kreimann – ex-US military serviceman, Iraq war veteran, tech enthusiast, entrepreneur and philanthropist as well as former football coach, thinks that there needs to be more investment into competitive robotics.
Kreimann currently runs a robotics company in the state of California and has served in various capacities through the course of his illustrious career. He's the cofounder and commissioner of the US Engineering League, a national organizer for the prestigious World Robot Olympiad USA, as well as a war veteran deployed to Sadr city during the Iraq war.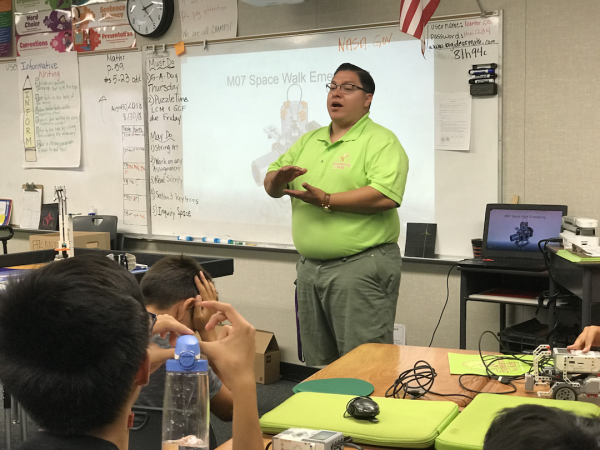 He says that his mission is to, "provide different competition opportunities for students to compete in science, technology, engineering, and math."
He believes this is crucial as it, "encourages the kids to develop critical thinking and problem-solving skills."
Kreimann states that, "robotics helps a lot of kids that aren't interested in athletics and gives them an outlet to represent their schools and to feel a sense of accomplishment."
He continues, "the combination between the educational and competitive aspect of our approach is a really powerful tool to develop innovative kids that are going to make great things in the future."
He adds, "our students are given hands-on opportunities, something that can't be replicated in most classroom environments."
Kreimann feels that the US, home to Silicon Valley and leading business and tech companies such as Microsoft, Apple, Google and Facebook among others should not lag behind when it comes to the rapidly expanding arena of robotics.
"When we go to international competitions, teams from countries such as Russia, China. Germany, Hong Kong, South Korea and Thailand usually perform really well but our robotics teams struggle."
Kreimann sees this as a problem and believes that robotics and technology should be introduced to children as early as kindergarten in the US.
"When kids that play traditional sports when they're younger get into high school, the first thing they sign up for is sports programs. I think it's because they feel that they're good at it as they've been doing that activity their entire lives."
A former football coach, Kreimann thinks a lot of American parents are focused on sports but need to balance it with STEM programs.
"A student is more likely to become an engineer than a professional athlete."
Hermann Kreimann believes that children should be habituated to be just as proud of their academic accomplishments as they are of the awards, trophies and medals from physical accomplishments in sports.
"The field of science, technology, engineering, math and robotics are here to stay and we're only going to see more growth in these sectors."
Media Contact
Company Name: Robotics Posts Magazine Info
Contact Person: Media Relations
Email: Send Email
Country: United States
Website: HermannKreimann.com