Hoppers Crossing, VIC – Hoppers Crossing Montessori Centre offers an innovative educational curriculum that ignites the genius in every child. Parents who enroll their children at the learning facility will enjoy the perks of research-informed models that incorporate specific learning outcomes and know-how skills that align with the developmental needs and interests of each child.
Children at Hoppers Crossing Montessori Centre will have access to teaching and skill development in five key areas of learning, including practical life, sensorial, mathematics, language, and culture. Enrolling a child at Hoppers Crossing Montessori Centre offers a wide range of benefits, especially since each child is valued and seen as a unique individual with specific learning and developmental needs. The teachers at the facility will try to learn how each child learns and develop a teaching-learning dynamic that works best. Each student at the learning facility will be free to learn at their own pace while moving onto the next steps in the curriculum only when ready. In addition to this, an early start offers children other benefits, including the development of order, concentration, coordination, and independence.
The instructors at the child care Hoppers Crossing centre offer classroom designs, materials, daily routines, and more that are aimed at developing the child in all aspects while also boosting their problem-solving skills.
Describing their services, Hoppers Crossing Montessori Centre's Aseem Gupta said, "Each child is special. Each child is unique. Children can develop without pre-determined rules, but they need individual guidance and educational materials that encourage and promote this development. We believe in personal growth and offer the necessary tools to support this. Our material meets the demands made by Dr. Maria Montessori's educational method regarding spontaneous learning. This high-quality Montessori education provides children with the tools they need to become independent and critical thinkers."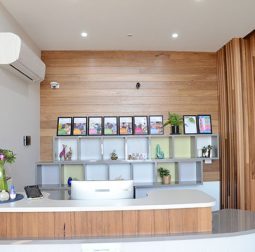 By choosing the child care Hoppers Crossing facility, parents will be able to give a home-like environment to their children as they learn in comfort while also enjoying the confidence boost that comes with being in a safe and secure space. Children will also develop a culture of honor while being exposed to what they need to equip them for other learning stages.
Aside from this, the educational facility ensures that students are attended to by quality educators that have been specially selected based on their qualifications, experience, and professionalism. Each educator plays a huge role in shaping each student and Hoppers Crossing Montessori Centre ensures that only the best teachers are hired.
Hoppers Crossing Montessori Centre is happy to accept children from 2 to 5 years of age. Get in touch by calling (03) 8742 2349 for inquiries or visiting them at 483 Sayers Road, Hoppers Crossing, VIC 3029, AU. For more information, visit their website.
Media Contact
Company Name: Hoppers Crossing Montessori Centre
Contact Person: Aseem Gupta
Email: Send Email
Phone: (03) 8742 2349
Address:483 Sayers Road
City: Hoppers Crossing
State: Victoria
Country: Australia
Website: https://hcmontessori.vic.edu.au/