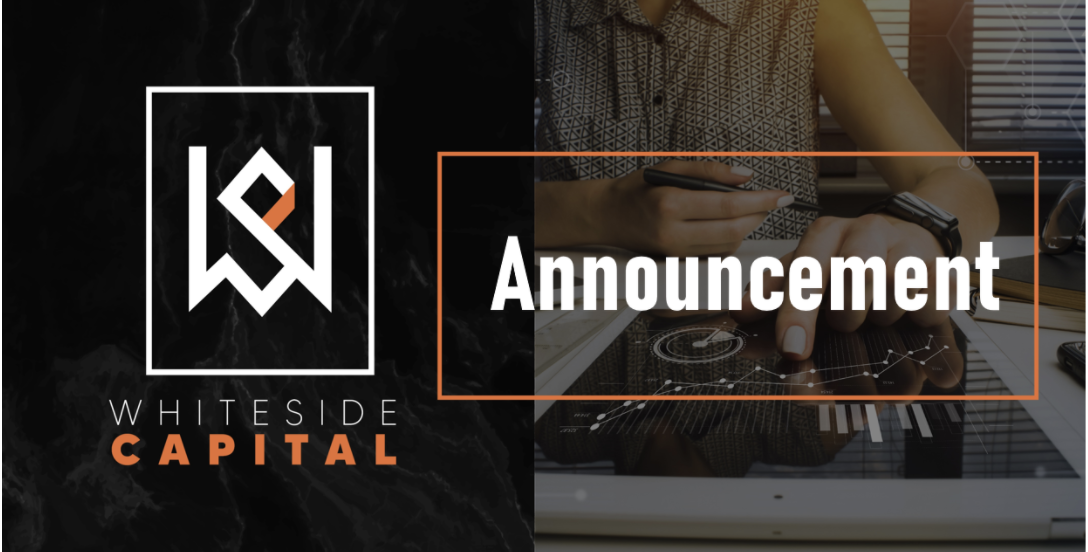 CAPE TOWN, South Africa – Whiteside Capital Group (WSC) and a Fintech Company specializing in NFT technology are entering a potential merger that could create exponential value through the synergy of both companies' businesses and markets.
With NFT technology, luxury assets sold through Whiteside Capital can utilize blockchain technology and its existing network of experts for proof of authenticity, ownership, and the ability to have the transfer of ownership recorded.
"Bridging luxury assets and the Non-Fungible Token (NFT) technology is something that we always wanted to achieve. Our potential partners are the forerunners in the NFT market. The integration of both companies' operations will give Whiteside Capital access to better resources and valuable assets, establishing a bigger presence in the collateral financing and fintech market around the world," commented Raymond Cornish, CEO of Whiteside Capital.
"Thanks to all our client's unwavering support, Whiteside Capital has grown leaps and bounds since we started our Collaborative Auction Program. We are extremely excited for our upcoming Merger and Acquisition with a huge fintech firm. This would mean we would have larger and better resources in terms of acquiring more assets and gaining a foothold in the collateral financing sector. We have completed the preliminary due diligence process and are well underway in the auditing process. We will be releasing more information about our partner as soon as possible," concluded Cornish.
Whiteside Capital has not yet disclosed the Partner Company and the deal size due to the sensitivity required during the early stage of the merger process.
Media Contact
Company Name: Whiteside Capital Group
Contact Person: Zane Jelani
Email: Send Email
Phone: +441612617470
Country: South Africa
Website: https://wsc-group.com/